News script is something more than general writing. It is a piece of news, so the script needs to be precise. It should contain information. It should follow the rule of proximity because people take more interest if the report is from their nearby location, and the most important thing is it should be impactful.
News script is much harder than you might think because it needs to cover all the characteristics of news like Balance, objectivity, accuracy, concise, clear, and current in a precise form. Even the journalists with excellent writing skills struggle to achieve the engagement of the listeners. The task of turning the story to be read into a tight script that needs to be heard is a challenge for a news script writer—the mantra for bringing perfection in your news writing if you learn the basics.
While writing a news script, you should think of the structure of the story. News packages need to have a beginning part, middle, and an end, as well as characters. 
Writing a script for news is completely different, but the same principles of appropriate news writing apply. News script writing involves bringing together many more elements. You need to first of all think of the direction you want it to go as you shoot or conduct interviews. Once you have enough footage of videos, you are ready to begin.
Be Particular While Writing For Your Broadcast Audience
Keep in mind while making content that you are writing for the ears, so you need to use the words wisely and which sounds good. Try to ignore those words which are not so friendly. There are many texts that are good for the eyes means reading but other works when spoken.
Use More And More Active Voice
Use the active voice. Think "who did what?" like the regular sequence of the subject, verb, object in active voice writing. This sounds like a lesson from English grammar but it creates a critical difference in broadcast news writing. Scripts written in passive voice can be less interesting and jumble up to your audience, they are awkward to read, and they tend to be longer.
Try To Connect With Your Audience
No matter what the story is all about, people need to care about it, and if it doesn't connect to them, they are not going to care. While writing a lead or tease ask yourself: Will this story make people want to stay around? Or does it give too much of the story away? If you want your target audience to feel your scripts are directed at them, then you have to make an emotional connection with them. Great writers know that much of the appeal of most of their scripts will be emotional because they will reach more audiences than just those who will be affected rationally. That affects their impact, elements, word decisions significantly.
Write In A Conversational Style
Broadcast news is all about someone telling the story to the audience, much as in a conversation. But obviously, in this conversation, no one will reply the newsreader. And this conversation is shorter also. So, you should not only focus on giving the information or writing with the aim of spreading information but you should also focus on writing in a conversational style so that the audience will be understanding the story and will be engaged also.
You're writing to express what is going on now. Broadcast demands for immediacy. Broadcast news asks for more immediacy than print news. So, try to write in the present tense. But don't speak or write a lie; if an event or incident has ended by the time you broadcast, put its aftermath in the present tense, not the event itself. Another benefit of this approach is that by focusing on what is going on now you will probably convey the real impact of the story more effectively. 
Be Specific With The Numbers
Writing for ears and eyes is two different things. If we provide specific digits in writing, the readers will easily understand, but the viewer's ears cannot handle a large series of numbers at once. It gives less impact on listeners.
TV scripts are written according to the videos. The motion picture audiences will see why something happened. The phrase in television "write to tape" is used to describe how a story script is built around the visual images you have gathered. Don't write any more than the story or pictures justify.
Avoid jargons.  Be concise and clear, stick to the angle, and don't try too hard to be "clever."  Avoid most multiple-syllable words, words that are tough to pronounce, and long, convoluted sentences. News script writers should treasure basic words because you are writing for all background people.
Always Present Your Story In A Logical Way
Make sure that your story content consists of a beginning, a middle, and an ending. Don't bury the lead; state the news near the top without too much buildup.
Write Your Script That Force The Viewers To Tune In To The Next Episode
A good news story script ends by telling the audience what will happen next. Always inform in the way that ends up informing that you have to be there in the segment to know the next part. 
Some Additional Tips You Should Keep In Your Mind While Writing:
You have to be creative in the story you are narrating.

Be careful and sensitive in how you convey your story in sad subject matters.

Don't log every sound byte if you know you are not going to use it. Only take sound bytes that are relevant to the direction of your story.

Always feel free to modify your script's format if you think it makes it easier to understand.

If you work for a news script, you must be working on a strict deadline to deliver fresh news. So, you must have a command of writing scripts quickly and efficiently.

Always put the effort in structuring titles that are unique and best express your story. 

Whenever you are writing the script, divide it into two columns. On the left side, write videos, and on the right-hand side, the audio because writing a news script is all about writing for a visual medium. It is a vital process while writing the script to clarify what the audience will see and what they will hear.
Are you looking for best practices for news script generations to make your writing more effective? We at Propel Guru, a full-fledged sales and digital marketing agency, offers you top-notch and robust digital marketing services centered around your business requirements. Get in touch with us now!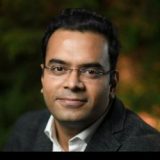 15+ years leading business operations and client management in the segments of digital marketing and CRM. Driven by test-driven development paradigms, and exceedingly collaborative across all disciplines (from stakeholders to product to design to development to users – and back again).
Hire the best Digital Marketing Company from Canada. Choose certified Digital Marketing Specialists from Propel Guru now.