There's no denying the absolute fact that that social media video is an essential part of a successful, long-term content marketing strategy. In today's digital era, people spend most of their time on social media, watching online videos, and exploring things that interest them.  Regardless of your business's size or what niche you are in, making use of social media video marketing strategy can help you grow your business in countless ways.
Let's talk about some interesting facts. It has been predicted that the average person will spend 100 minutes a day watching videos by 2021. The use of different social media platforms such as Instagram, Facebook, and YouTube has increased so rapidly that people use them waiting in a long queue, before going to bed, after waking up in the morning, and most of their free time in a day. After all, video content is what drives the internet today to a great extent. And it will continue to rise more in 2021 and beyond.
Building your brand on social media using videos is an excellent move to maximize your brand awareness. And thankfully, there are various ways to include video in your social media marketing. With the advent of live streaming video, an interest in brand authenticity, and affordable editing applications, it has become easier than ever to master the art of video marketing.
Here are key points to consider for creating a successful social media video marketing strategy:
1. Video Marketing Should Have A Goal
You must have a goal before starting any new social media strategy. Where does your video end up in the marketing funnel? What important message do you want your video to convey? If you are new to video marketing, you must have limited goals.  Your first goal should be to create brand awareness. 
Some brands use videos entirely for their advertising purposes. They may start with videos on their websites and later land up to running video ads on social media handles. It clearly defines that the video can be used on Facebook as a feed post and be promoted as a social ad. There are five stages in which the marketing funnel is broken down. The videos fall smoothly into all these phases. Therefore, setting goals identifying the funnel stage will help you create a compelling call to action for your videos. 
All major social media platforms offer different video formats. The old platforms provide several types of videos than the new platforms like Snapchat, which heavily depend on one format. An important point to remember is to start with a social media platform where you already have an established audience. Choosing Facebook, Snapchat, or Instagram for video marketing is wise because people spend half their time on these platforms.
Another factor to consider is knowing which platform provides features in their videos like dimensions, display, etc. If you are looking for a recurring series, you should go for Facebook and YouTube. Hence, dimensions are essential for posting videos on any platform. 
3. Choose Your Video Type
There are different types of videos, and we need to know where the videos to be placed. However, social media videos can be used for many other purposes to support your overall content strategy. Some of the different types of videos are-  educational, interviews, testimonials, behind-the-scenes, and entertaining. 
Each type of video serves a different purpose and will benefit your business in different ways. Surveys show that maximum audiences want to see the products and services they are interested in. 
4. Plan Production Of Your Content
Good content production makes your brand successful and saves you money and time in the short and long run. You can even hire a video content production agency like Propel Guru to relieve your stress and help you curate the best social media video marketing strategy. And if you're planning on doing this all in-house, you'll need to think about all the below-mentioned steps for a video.
Identifying the equipment required.

Writing a script.

Editing the script.

Storyboarding the video.

Planning the shoot.

Gathering the right people to represent.

Identifying the feasible place(s) you'll shoot.

Knowing where to share the footage to be edited.

Determining who will do the approval for each step.
Once a solid plan is executed, it's time to move on to the post-production stage.
5. Know What Post Production Means
Post-production isn't just about editing videos and putting them in the sync with music. Instead, it includes closed text, call to action, text overlays, and more.
6. Promote The Videos By Scheduling It
Once you are done with your video, it's time to upload it. You can make your videos available for live streaming by analyzing when they are more likely to attract a large audience. If you post your video on Twitter, you can promote it multiple times. You need to think broadly when promoting your videos.
7. Analyze And Understand Metrics
Analyzing is the last step of your social media video marketing strategy. You won't get to know how a video performs unless you take a thorough look at the statistics associated with your video. You should analyze the number of views on your videos, the watch time, likes, shares, and comments on the video. Each social media channel provides different sets of metrics, so you need to know what they are before beginning with the video production phase.
With social media gaining momentum on sites like YouTube, having a good and defined video marketing strategy for social media is essential. This not only helps to attract more people to your brand but also helps them stay loyal for a longer period of time, which is the end goal of any business marketing strategy. Want to discover more about social media video marketing strategy, contact Propel Guru now!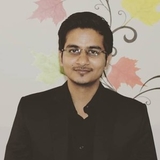 Head of Business Development & Consultant
A successful sales leader, Indrajeet has effortlessly led teams to successful deliveries by redefining business promotion, lead generation, email marketing, and a series of out-of-the-box sales and marketing techniques. Ability to work independently and with cross-functional teams and facilitating truly agile processes while seeking iterative improvement.
Hire Canada's best Lead Generation & Email Marketing Company. Choose certified Sales Specialists from Propel Guru now.