A massive digitization process is on and so is the pandemic willing market spree. Thus, in an digital induced era, everybody including SEO Consultancy attempts to develop awesome content, build links, and pay attention to on-page and off-page SEO aspects.
However, there is another aspect that the majority of people overlook.
It's all about technical SEO.
Until it isn't, technical SEO is the most significant aspect of the whole search engine process of optimization. To even have a shot at ranking, pages must be crawlable and indexable, but many other factors pale compared to content and links.
What is a technical SEO Audit?
Technical SEO is the 'behind-the-scenes' role of your website that is essential for the website's seamless operation, authority building, and keeping the site flexible and uncomplicated for visitors and Google bots.
Technical SEO audits define your website's responsiveness and focuses on "how your website operates" by finding flaws or errors in areas wherein SEO procedures and systems may be improved by making Impactful changes in SEO.
Significant factors you need to look for winning the game of Technical SEO Audit in 2022
XML Sitemaps
A sitemap also aids in crawling and indexing. It's similar to a website blueprint. It aids in the discovery, crawling, and indexing of your web pages by search engine crawlers.
Search engines usually use sitemaps to determine which pages on the website are the most significant and crawl them.
The journey begins with the development of a sitemap. You may make a sitemap for any website that you own.
If you're using WordPress, creating a sitemap is a breeze. Yoast SEO is undoubtedly a name you've heard before. With over 5 million active installations across the globe, this is the finest SEO plugin for WordPress.
Website Architecture
The structure and interlinking of a website's pages are referred to as website architecture.
Users and search engine crawlers benefit from a well-structured design. They can quickly locate what they're seeking and easily move around a website.
For SEO purposes, flat site architecture is usually preferable. A balanced approach indicates that any page on your website may be reached in four clicks or fewer. On the other hand, deep architecture refers to a page that may require 4-10 more clicks to access. This sort of website is also vital for Google bots and people.
If you have a tiny blog, you may use categories to organize all of your content. You can also view a list of all the types on the main page.
Canonical Tag
Duplicate content is a widespread problem, particularly on eCommerce and WordPress sites. URL parameters that specify a product's size, color, and other characteristics, tracking cookies, content syndication, and other variables can all contribute to this. 
In any instance, it's critical to use the rel="canonical" tag to indicate which page is the mother copy. Although Google has the last say on which version the user sees, your ideas lessen the likelihood of bots misinterpreting the relevance of your content.
Indexing Issues
Check if all of the pages you want Google to see are indexed. The Index Coverage report inside the Search Console might help you with this. You can see what sites are displayed and if there are any blocks there. Also, ensure that all of your website's crawled URLs utilize the same version. Google treats HTTPS, HTTP, www, and non-www versions as separate websites, which might skew your results. Furthermore, you should emphasize HTTPS since Google does.
Link Building
One of Google's most popular raking indications is links. Backlinks establish your reputation by demonstrating that your material is excellent enough to be suggested by other websites. Internal links, on the other hand, aid the bots' knowledge of your information architecture by allowing them to grade your pages based on their importance.
Fix all broken links, both internal and external. Although they are not severe SEO issues, they produce a poor user experience and, as a result, can impact your website's overall SEO score.
Bottom Line
SEO Consultancy Services agencies that take their SEO responsibilities seriously understand that it is not a process that can be completed quickly. It's a continuous process. Therefore you should do SEO audits on your website frequently to ensure that everything is optimized and working well.
On the other hand, search engine regulations are constantly changing, making it easy to miss critical changes and new standards that might affect your performance. Furthermore, even if you've followed the instructions in the letter, you may still experience performance difficulties.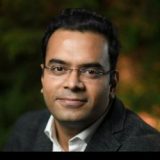 15+ years leading business operations and client management in the segments of digital marketing and CRM. Driven by test-driven development paradigms, and exceedingly collaborative across all disciplines (from stakeholders to product to design to development to users – and back again).
Hire the best Digital Marketing Company from Canada. Choose certified Digital Marketing Specialists from Propel Guru now.