Do you know you can keep our minds full of creative ideas, be it for events, parties, crafts, or writing? Even though creativity comes from within, there are times when you run out of ideas. This majorly happens because everything you think of doesn't fit your brand values, and this is when we start processing the same thing in different ways. And whenever we get started to do anything, Google is the first place we go.
But have we ever realized for a second that every question we type or search on Google and the popup options are all content? Trust me; whether you know it or not, you consume much content from various mediums daily. 
Whether it's the marketing strategy, the articles we write on various topics, look for testimonials, video tutorials that we watch, even Instagram reels, GIFs, blogs, and everything on Google is all about content.
Indeed, we can't come up with new thoughts every day, but we can prevent our imagination from running out. You can set and enforce your content creativity and development process. This is because the end goal is to continue creating new content without letting the pipeline empty. When you create any sort of content, you market it and also promote it on various channels. By creating and promoting content, you provide valuable information to the audience, even attracting your target audience by playing with words and showing your creativity.
What Is Content Ideation?
Content Ideation is a process of extracting content from multiple sources for marketing content in the future. It is vital to note here that these topics should relate to your company objectives and revolve around your brand so that the topics can be part of your content marketing strategy. 
Here are some of the effective ways to work on your content ideation process and come up with great content ideas:
Recognize Content Gaps
While researching and curating any content, you need to keep a keen eye on all your content. 
You need to identify is there anything that you missed in your ideation process that should be covered? Is there any product or services which are provided by your company that doesn't have enough content? What are the necessary elements you can include to make it shine more and rank on the top? 
Identifying the gaps in your existing content is an easy yet effective way to find new and creative content ideas.
Address Pain Points of Your Customers
There comes a time when the company checks if the product would solve their current or target customers' issues. It is required by every business to define a solution for a problem for showcasing their product. To do this, it is essential to know what pain points you solve for new customers.
Try to come up with ideas that clearly define how you address their pain points and why yours is the best solution in comparison to others.
When it comes to existing customers, identify what their current needs and challenges are. This is not necessarily to be related to your product, but it should be related to them. And in this case, try to find out what kind of content you can create that addresses a problem your existing customers are dealing with concerning their lifestyle and interests.
You can also identify your customer's pain points by simply asking them directly. Either through social media, your newsletter, or focus groups, you can ask what problems are at the top of your customers' minds right now. And this is where Instagram story question stickers play an essential role in putting up great questions for your customers.
Connect With Different Departments
You can consult with other departments in your company about different content ideas.  You will get an overview of how the customer service and sales departments handle the audience. What topics do customers raise more often?
Use Social Listening
Social listening could be an effective solution to source creative content ideas. It is advisable to keep track of what your competitors are doing and what new strategies they are pursuing to generate more new ideas.
Brainstorming Sessions With Team
It's a well-known fact that multiple brains work best. So when it comes to brainstorming content ideas, scheduling brainstorming sessions or one-off meetings would help you develop more creative ideas to be used in your marketing content.  However, before starting a session, it is vital to introduce the topic to your group, so unrelated topics don't pop-up. 
Content Development Stage
In this phase, you have to filter all the points and ideas that have been collected so far. The filtering process is critical, as now the ideas are supposed to be put into action. When you start taking your ideas to the next level, this is where content development begins. And it's completely fine to omit the irrelevant ideas. It usually happens that some ideas collected in the previous stage cannot make it to the next content development stage, and this is for specific reasons. Just like the ideation stage, content development can be a recurring meeting or one-off meetings.
Identify A theme For The Campaign
You would like to follow an ongoing trend or create a marketing campaign around some ideas; it depends on you. Here are the chances that your thoughts can be tied together in some way or other to produce a complete series.
The Topic Should Be Chosen Wisely
Suppose you choose a topic that has been searched for and talked about a lot. Then there is no point in talking about the same thing again because it will be challenging to evaluate. So choose a unique and trending topic that you can discuss further.
Promotion Of The Content 
When planning what content to publish and calendars on social media play an important role. Keeping track of actual data and preparing content accordingly is very useful. For instance, if you're going to come out with some off-season deals, people will be less likely to focus on them. But if you can find something that focuses on a specific time of year, people will be more attracted to it.
Final Words
Incorporating and establishing the content ideation and development process properly in your marketing strategy will ensure that you are never out of ideas. From talking to other departments to formal evaluation for an idea, the content ideation stage doesn't have to be like biting the bullet. There are a plethora of fresh content ideas out there for digital marketers to explore.
Want to reach your ideal audience and generate more leads with top-quality content writing and marketing services? Contact Propel Guru, a leading Content Marketing Agency, delivering high-quality content writing and marketing services to clients all over the world. Leverage the strategic content writing and marketing services for your business now!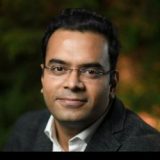 15+ years leading business operations and client management in the segments of digital marketing and CRM. Driven by test-driven development paradigms, and exceedingly collaborative across all disciplines (from stakeholders to product to design to development to users – and back again).
Hire the best Digital Marketing Company from Canada. Choose certified Digital Marketing Specialists from Propel Guru now.