Every successful business owner knows that having a robust lead generation marketing plan helps them choose high-quality prospects who are more likely to become customers. 
Today Pay-per-click (PPC) advertising has become vital for almost every organization, regardless of size or industry. Even the smallest businesses and startups are paving their way to ace up their digital advertising game and make an impact for as low as a couple of hundred dollars each month. Moreover, if you are a small business new to PPC advertising, you will most likely be developing and managing your Google Ads account on your own for the time being. A recent survey revealed that generating high-quality leads is one of the biggest challenges one can face while acquiring leads.
In this blog, we will be discussing the process of developing and running a successful lead generation campaign. Let's first talk about what a lead campaign in Google Ads is.  
A lead campaign is a type of online advertising that creates high-quality, relevant leads for a company. Lead campaigns are used by businesses with a protracted sales process, such as insurance and real estate, to provide sales opportunities to their salespeople. They direct traffic to a landing page or a specific page meant to collect information from visitors.
Initially, Google Ads were advertisements that appeared alongside relevant search results. But, with the expansion of Google in its advertising business, these are now known as Google Search Ads. These ads are the easiest to generate a positive return on investment. Since each visitor is looking for a specific product, service, or solution, they create higher-quality leads than Google's other platforms.
Now, let's begin with the process of developing a successful lead campaign by utilizing Google Ads.
Step 1: Look For The Right Keywords
Keywords play a significant role in attracting your audience. Keyword research is the foundation of any successful PPC campaign since it determines which keywords to bid on and most likely to result in clicks and conversions. The website landing page to which your ads will link should be the beginning point for keyword research. 
Scanning each page and extracting relevant keywords from the content is the first step. You should use Google Keyword Planner to select the right keywords and attract more leads.
Step 2: Optimize Your Landing Page
To convert as many visitors into potential leads, you should optimize the page. However, you must adhere to the standards, as Google would not hesitate to delay or remove your advertisements if you fail to do so. Popups and interstitials are popular for converting organic and social traffic. However, they violate Google standards. It would be considered a violation of Google's rules because it covers the entire landing page and isn't directly related to the content or search phrase. To gain more leads, make sure to have a clear call-to-action on your landing pages.
Step 3: Test Your Ads Efficiently
Running tests to improve quality score and lower cost per click and CPA is the secret of successful Google Ads marketing. The term quality score refers to a number that determines how relevant your adverts and landing pages are to users searching for your target keywords. It is considered a vanity statistic by some advertisers, yet it's Google's attempt at a holistic relevance metric. Furthermore, low-quality scores and click-through rates are indicators that your ads need to be tweaked.
Landing page A/B testing can boost conversion rates, and simple modifications, like adding extensions to your advertisements, can increase your CTR as well. Significant enhancements like this would improve your quality score and, as a result, cut your CPC and CPA.
Step 4: Start Creating Your Ad
This is when the real work begins. First, you have to develop an ad that will entice your customers to visit your website by clicking on it. Potential leads are more likely to tap on an ad containing the same keyword as what they typed into Google's search field. So, if you want to target a specific keyword phrase that your customers use (after conducting keyword research), make sure to include it in one of the two headlines.
Moreover, you can now go on to the ad description after you have finished with the headlines. Focus on essential features of your product or service, mention any special offers you might have, and conclude with a powerful call-to-action.
Conclusion
It merely takes a few clicks to set up and run a successful lead generation marketing campaign on the Google Ads platform. Setting up a profitable campaign that drives more leads and increases awareness month after month, on the other hand, takes a lot more effort. By repurposing existing data, you can save time and money on Google Ads. Furthermore, the second step is to create different landing pages geared to specific search results and optimized to bring traffic with the help of a compelling CTA. The actual test of a campaign manager is their ability to keep testing and improving outcomes over time.
If you are looking to develop a lead generation strategy for your company or utilize effective tactics to drive more qualified leads, hire the lead generation strategists from Propel Guru, who can help you skyrocket your sales plan and generate more leads from multiple channels.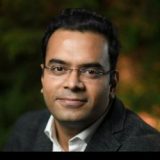 15+ years leading business operations and client management in the segments of digital marketing and CRM. Driven by test-driven development paradigms, and exceedingly collaborative across all disciplines (from stakeholders to product to design to development to users – and back again).
Hire the best Digital Marketing Company from Canada. Choose certified Digital Marketing Specialists from Propel Guru now.