B2B marketers in every industry are already looking to create valuable content for their current prospects and customers. And that's what we call content marketing. 70% of B2B content marketers say that their brand's content marketing efforts have been a little more successful than last year. And it's not just marketers; 95% of B2B services and product buyers agree that they see content as a trustworthy source when evaluating a company's growth.
Content marketing acts as a result-oriented support system for sales enablement strategies. Without great content, no one can realize the full potential of a sales enablement.  This will help you to implement your business-specific sales promotion strategy properly. According to a report from the Content Marketing Institute, 91% of B2B marketers use content marketing, which proves that it is vital to increase sales for your business and generate more revenue.
Let's take examples of the two most vital elements of a knowledge base that are highly customer-oriented articles and videos. Suppose you're not promoting the correct type of content on social media platforms like Instagram, Facebook, YouTube, etc. In that case, the pressure turns entirely to your sales team to share the business details with your potential customers. And this is where your prospects end up losing their interest when your sales team ends up describing everything from scratch.
Let us deep-dive into some of the disadvantages of ignoring content marketing in your business. One of the biggest challenges for today's businesses is to make your target audience aware of your brand. The visibility of the company becomes vast as compared with the competitors. And if you don't use your valuable marketing content enough, your sales team will have to invest more time and effort describing your service or product. However, if content marketing is done correctly, it can help your brand take a strong market position.

How Does Content Marketing Benefit Sales enablement?
Helping you reach your target audience.
Motivating you to create platform-relevant content.
Allowing you to check what your competitors are doing.
Leading your people to your business website.
Providing more significant insights into your target audience.
1. Content Marketing Helps You Reach Your Target Audience
It's quite normal to assume that your customers are everywhere. However, in many situations, making assumptions is incorrect. When you share great content on various social media platforms, you open new doors for your business to connect with your potential customers. And if your content is relevant enough, it has a high chance of being shared and recommended by social media people.
As a business owner, you need to understand various platforms' potential in terms of content sharing. As a result, it initiates communication in posts, likes, shares, and comments. It acts like a chain reaction as you share content, get information about your business, share it with others, and ultimately your sales grow.
2. Motivate You To Create Platform Relevant Content
As we know, every social media platform is different in terms of content and audience in context. Curated videos and content work best on Facebook. On the other hand, LinkedIn is beneficial for promoting company information, job requirements, and professional content. Pinterest is great for high-resolution photos and infographics. While Instagram is all about visually compelling stories, pictures, and videos, Twitter is about news, messages, and microblogging. This platform provides the excellent opportunity to create valuable content that can be used directly for you and your audience who want to buy your products or services. 
You can experiment and analyze what types of content work well for each platform, what minor fixes are needed and which aren't needed at all. In general, social media is a vast umbrella for you to connect with people to promote your content and attract potential customers. Now it's your job to understand various platforms' potential by posting the right content on each platform.

Doing business these days isn't about putting the extra effort into working long hours. It's just a matter of making the necessary effort. As the very popular adage goes, "Work smarter, not harder."
3. Content Marketing Provides You With More Relevant Information About Your Customers
There is no denying that people on social media channels behave and act more openly. You can easily understand what they like and do not like about your business by their activities on your social media posts. So, when you interact with customers, you can access various kinds of information about them. For example, which social media platform they use more often, how often are they active, etc. It helps you understand the customer journey and create insightful personal customers, both of which are equally important in promoting sales.
4. Aligning Sales And Marketing Together To Increase Sales Opportunities
Although many companies focus on providing a seamless customer experience, only 21% of marketers say content marketing and sales are highly tailored to their business.
Implementing a great content marketing strategy will help overcome this as both functions support the created content. Another solution to this problem is to use cross-functional metrics. Instead of stand-alone metrics like 'leads generated,' metrics like 'lead to close rate' can help both teams identify where customers are leaving and where more or better content is needed.
5. Improve Sales Enablement By Using Data
Improving sales enablement isn't just about having the right content at the bottom of the funnel. But the content at the top of the funnel is also essential. With the right technology, sales teams can gather a large amount of useful information about prospects before contacting them and use it to identify pain points for sales success quickly. 
Why is a content marketing strategy helpful?
We all know that creating great, relevant content takes time, and for many businesses adding planning and strategies to it could be more complex and complicated with more efforts. Only 46% of companies say they have appropriately documented their content marketing strategy.
Without the right strategy or plan, content is created without direction or purpose. Marketing should focus on the highest quality content to help them achieve their goals for the next generation. Creating a good content marketing strategy will ensure that content is created for each stage of the funnel. Using customer intelligence, competitor research, and keywords, content can be matched based on the customer at each step of the funnel. This prevents the business from falling off the gap and ensures that the sales team can access the right resources, tools, and technology.
Conclusion
Content plays a vital role in improving sales enablement, but the chances of success are much greater with a content marketing strategy at your fingertips. Technologies such as CRM and analytics tools allow sales to build better relationships based on accurate customer data and actions.
Want to stay up-to-date with digital marketing trends and enhance your digital marketing skills? Subscribe to our YouTube channel now to learn the core concepts of digital marketing from industry experts. Gain access to dozens of insightful and informative marketing and sales videos, including tips on improving marketing results, starting blog writing, and sales strategies and tactics.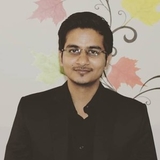 Head of Business Development & Consultant
A successful sales leader, Indrajeet has effortlessly led teams to successful deliveries by redefining business promotion, lead generation, email marketing, and a series of out-of-the-box sales and marketing techniques. Ability to work independently and with cross-functional teams and facilitating truly agile processes while seeking iterative improvement.
Hire Canada's best Lead Generation & Email Marketing Company. Choose certified Sales Specialists from Propel Guru now.