New-age technologies have been able to take their place in the realm of the internet. Different website design and development companies have contributed to the digital world. Ranging from application development to monitoring the growth of one's website, hiring a web development company such as Propel Guru would be a good investment if you want to help your business thrive. While website designing companies add a touch of attractiveness to the web page, web development agencies help a company develop a comprehensive website that includes functionalities, SEO techniques and design to boost your business's presence online.
To get the best out of your website experience, it is vital to hire the right web development company with the best team of web developers who can help you transform ideas into engaging and feature-rich websites. Efficient web developers play a significant role in delivering the best website development services to esteemed clients regarding front-end development, integrations, and content management systems (CMS). If you have been looking to hire the best development company for developing your website, you have undoubtedly landed on the right page. 
Known for providing enriching digital experiences, Propel Guru is the best website development company. To satisfy the ever-evolving development needs, we have been helping different companies across the globe. With a team of expert and efficient web developers, Propel Guru promises to take the brand out of its comfort zone and help it stand out in the crowd. When it comes to reliability, Propel Guru is a no-brainer. 
Our team of web developers adheres to the established guidelines and standards. Before beginning with the process of web development, Propel Guru, recognized as one of the best development companies, understands your brand's requirements, knows your company, creates an outline or project plan, and executes by transcending one's expectations.
Why Choose Propel Guru As Your Website Development Company?
Here are some major perks of choosing Propel Guru as your web development partner:
Flexible Web Development Services: Approximately half of the web traffic all across the world comes from mobile. According to a study, 61% of the users say they would never choose a business with a poor design for the mobile site. Not just this, 73% of the users do not like to return to a mobile site if they had to face technical glitches while using it. Does this data change your perception of having a good mobile site for your business? Then, look no further and Hire Propel Guru for all your development needs. 
Hiring proactive web developers from Propel Guru will convert opportunities into leads and leads into sales. We promise you to offer a hassle-free operation regardless of what device you are working with. Mobile optimization is a must, and we at Propel Guru will help your website instantly hit on the results page. 
Developing Brand Identity: Having a responsive online business is a path to success. And, Propel Guru is much more than just the best website development company. We understand the need for the proper brand identity and strategies. Understanding your brand's vision, culture, services, and products makes it easier for us to prepare different techniques for attracting customers to your website. Also, it will strengthen your brand's position in the marketplace. 
We will ensure that your brand's identity stays protected at all times. For this, we have a team of brand identity experts who will create a prominent roadmap for managing your company's web development needs. After that, our team will build wireframes and dive deeper into the visual portrayal of your company.
Reliable eCommerce Solutions: To stay on top of the competition, it is necessary to have a powerful eCommerce solution. And, this is where Propel Guru, the best website development agency, can give you peace of mind. We will help you create a user-friendly shopping experience. 
Our team of eCommerce experts promises to delight you with secure, feature-rich, and scalable solutions. We will help you develop scot-proof and engaging eCommerce mobile and web applications in the categories like Shopify Development, Payment Gateway Integration, Warehouse Management, E-cart Development, and much more. 
Website Content Development Services: Digital presence of a company can be judged by the quality of content available on its website. By connecting with Propel Guru, you will be able to engage your audience with error-free content. We specialize in writing Marketing Collaterals, Copywriting, Company Brochure, Proofreading, and Editing. We understand your company's culture and pen down our thoughts, which can later resonate with your customers. Propel Guru has a team of proficient and skilled writers who can provide impeccable results to help you take your company through the digital routes. 
Propel Guru has built an award-winning image and made a strong bond with its clients by providing innovative and personalized web development services. If you are looking to hire the best development company that can help you build an engaging website with a great user experience and exemplary interface, then Propel Guru would be an ideal choice to ensure your brand identity stays protected every time. Hire the world's best website developers from Propel Guru now!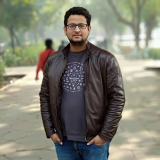 Experienced executive with an emphasis on efficiency, process, follow-through, collaboration, and delivering results. Proven ability to successfully manage individuals, groups, and businesses to reach goals. Highly organized with excellent written and verbal communication skills and adaptable to change. Adept at streamlining processes and procedures and able to wear many hats and juggle multiple priorities.