E-commerce marketing aims to drive traffic for your brand. It helps nurture top-of-funnel traffic and move them through the digital marketing funnel to increase sales and income. The e-commerce marketing strategy is based on multiple digital marketing channels, such as SEO, Google advertisements, and social media marketing, to get more eyeballs, dialogue, and a better possibility of a conversion. eCommerce marketing is based on dynamic ideas, and there is a need for strategies to change continuously as your industry evolves and the audience adjusts to get the best ROI rates for your business.  
The digital age is competitive, and every activity is changing and growing more competitive. More sellers are moving to the e-commerce behemoth world due to increased exposure, resulting in an estimated $4.9 trillion US e-commerce revenue in 2023. (Source: www.statista.com )
You might collaborate with us, the Top Branding Agency, to help you with your digital marketing efforts to save precious time and grow your sales, traffic, and bottom line.
What are the 5 things to consider while creating an eCommerce marketing strategy?
Adopt a Data-driven Approach
This information on "how to establish an eCommerce business" will be valuable to you if you are new to the e-commerce market.
To get off to a stronger start, it's critical to narrow down your niche early on. You might also analyze other successful businesses in your field to see what mistakes they have made and their reasonable efforts to avoid them. In the e-commerce business, there is scope for you and your competitors to coexist, and there is no need to destroy them to start your initiative.
Examine your competitors' marketing strategies and see which digital marketing channels provide the best return on investment. You might also consider other aspects, such as the technology used to track data or SaaS products, that have shown to be more valuable and practical for your competitors when conducting e-commerce operations. 
Search Engine Optimization (SEO)
SEO is a category under Search Engine Marketing. Product-based SEO offers an excellent approach to discovering your products on Google without paying for ads.
There are two SEO categories – white hat and black hat. Black Hat is a quick approach where content gets almost wholly optimized for search engines, not for humans. But on the other hand, White hat SEO is considered ideal for finessing content to make it readable by search engines through keywords and tags. However, SEO is unpredictable, and combining the two, the grey hat approach has resorted.
Because SEO takes time to work, I put this method first because the sooner you operate on your product page SEO, the more remarkable. If your eCommerce firm is young, SEO will not benefit you immediately but will ensure your long-term success.
Shop owners frequently mistake including codes in product URLs that are not cluttered to visitors and search engines. A clear URL structure will help to improve rank in the search results and provide better context for your audience. Revising your product URLs will undoubtedly boost your store's visibility, not only on Google but also on social media.
Email Marketing Strategies
Emails could nurture leads and improve sales since they reach your audience immediately in their inboxes. It also reminds you that your e-commerce website exists; each follow-up email confirms that knowledge.
You can use emails for various purposes, like brand introduction,  customers informed about new items, market insights, and sharing brand news. Discounts and sales notices are often favorably received by potential customers, so if you're offering either, send emails to your list about it.
It will be hard to stand out in an inbox full of spam, so be brutal when drafting the perfect email. This way, you deliver exactly as per your subscriber's needs or something they are not aware they need.
Boost Your Organic Social Media Presence
You'll want to maximize every chance to increase digital engagement with your web business. Giving more time to your social media accounts and ensuring they are loaded with color photographs and exciting videos is one of the simplest and most effective ways.
Social media networks have made it easy for eCommerce enterprises to establish and maintain a presence. You can allow users to go straight to a product or catalog when clicking on the Swipe-up links on articles and product tags on posts. So, it becomes easier for e-commerce businesses to create and maintain their presence. Facebook offers a function called 'dynamic advertisements,' which will enable businesses to upload whole catalogs and promote relevant material to specific consumers.
Social media is helpful for e-commerce marketing and should be taken seriously. However, because these platforms are primarily visual, ensure your postings and promotions are in more visually exciting formats than plain text, such as videos, images, and infographics.
Content Marketing
Content Writing Services entails creating and distributing content to drive traffic and turn leads into sales. This can establish you as a segment leader regarding reach and understanding. Both B2B and B2C companies have prioritized this strategy.
Content marketing relies on regularly creating and making relevant contextual, entertaining, helpful, value-added information to build a devoted audience. This improves consumer relations and attracts readers to your online store. As a result, inbound traffic and lead creation rise, aiming to increase sales and customers.
You could choose from many different content types based on your approach. Some examples to cite are blogs, case studies, manuals, graphics, press releases, whitepapers, and e-books.
Final Thoughts
An e-commerce marketing strategy increases brand awareness by generating traffic to your website with inbound marketing techniques and nurturing leads to increase conversions and revenue. You might also look at industry benchmarks to check how well you're doing in click-through rates, search engine rankings, conversions, and other metrics.
It's critical to write down your exact brand objectives and goals, as these criteria assess the campaign's performance. Email marketing, content marketing, digital marketing, search engine marketing, and other popular tactics for promoting your brand and offers are just a few examples.
Want to skyrocket your e-commerce sales with proper guidance and strategies? Connect with Propel Guru's lead generation experts, who will help you grow your business towards increased profitability and sales.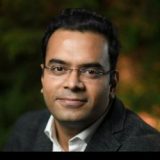 15+ years leading business operations and client management in the segments of digital marketing and CRM. Driven by test-driven development paradigms, and exceedingly collaborative across all disciplines (from stakeholders to product to design to development to users – and back again).
Hire the best Digital Marketing Company from Canada. Choose certified Digital Marketing Specialists from Propel Guru now.