Due to the COVID-19 pandemic, the ongoing closure across the globe has caused many brands to alter their marketing strategies to adapt to the online platform's increasing demand. With the widen growing trends, YouTube has created "Direct Response" ad format, making ads on YouTube that urge consumers to make an effort to improve brand success through an online platform.
YouTube Direct Response has garnered positive attention, with one of the retailers named Aerie being one of the first to try out the new ad format. During its latest spring campaign, the retailer tapped into YouTube's capabilities to attract consumers.
YouTube advertising is a popular way to advertise their products online, and since more people are online now, using the right avenue for advertising has become more crucial than ever. It has introduced several solutions that can make video ads more shoppable, use automation to drive conversions, and better help advertisers understand attribution.
It has been a while; stores have been closed for so long, which has eventually forced all the brands to recalibrate their strategies so that they can focus more on driving sales online.
The marketers have now shifted their budget and are investing more on YouTube to get better results. During this pandemic, even though businesses have reopened, it is still challenging to make a presence in the market. Today, videos act as an opportunity to drive actions for sales or be it sustaining the presence in the market. As YouTube has high viewership, thus adding on to the demand, there is a great need for seamless video solutions that effectively urges it.
The strategic use of video ads for merchandising about the new product, where YouTube acts as a full-funnel solution that connects with potential customers and increases the likelihood of surge purchase.
Make Video Ads
To improve businesses and create a more robust eCommerce presence, you can create an actionable video to a shoppable one. The thing required to do is to synchronize the google merchant center feed to the video ads and expand the call to action button with the bestseller feature so that the traffic can be driven to the product page.

Drive more conversion
For making video ad campaigns cost-effective and straightforward to drive more transformation, a Video action campaign has been introduced, which would spontaneously bring users to YouTube home feed, watch pages, and Google Video partner all with a few clicks. And also for a future inventory that becomes available, like the What to Watch Next feed.
Transform the campaign for lead generation tool
Businesses that rely on new leads to support growth should emphasize on lead form to video campaigns. The lead form helps advertisers capture the qualified leads while reducing the cost- all which happens without interrupting the viewing experience.
Plan for more significant impact across different consumer touchpoints
People switch between search and YouTube to find new information that influences their buying. Businesses need to have a clear understanding of where the conversions are adding from and how to provide more transparency to customers' path to influence and facilitate purchase decisions.
YouTube in Google Ads attribution report has provided insights into how the budget will be allocated to create a maximum impact across YouTube, search, and shopping campaigns. These solutions will make it easier to find new leads, boost web traffic, and drive sales.
Need help with YouTube Advertising? Contact Propel Guru now!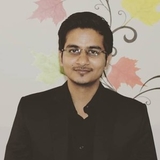 Head of Business Development & Consultant
A successful sales leader, Indrajeet has effortlessly led teams to successful deliveries by redefining business promotion, lead generation, email marketing, and a series of out-of-the-box sales and marketing techniques. Ability to work independently and with cross-functional teams and facilitating truly agile processes while seeking iterative improvement.
Hire Canada's best Lead Generation & Email Marketing Company. Choose certified Sales Specialists from Propel Guru now.