The transition in consumer behavior, attitudes, and schedules changes pace with time. As per Google data, there is a surge in searches for Hand fans in Japan, mechanical puzzles in Germany, and sprinkler controllers in the United States. In this COVID-19 situation, where businesses are being affected on a large scale, it is challenging to keep track of these changing trends.
Marketers are struggling with time management, where time in correlation to work is less. To grow your business, respond to changes, and get things done, Google has introduced enhanced mechanisms and automated solutions. 
How to find opportunities in a dynamic market?
A dynamic market is a challenge when mixed with mood swings and changes in consumer demands. For real-time and personalized guidance in adjusting to these changes, the recommendation page is a suitable source. You may prioritize your recommendations with Google's optimization score for your campaigns and new opportunities as well.
"Keywords & Targeting" is an easy way to find trends and topics relevant to your business. Every day, new recommendations get added to Google, and the current market trend is observed in 16 million+ keyword recommendations in Google Ads. 
When the pandemic caught its pace in March, a consumer goods company named Artnaturals increased its website traffic by 700% by analyzing the increased demand for organic soaps and hand sanitizers. The use of keyword recommendations to pivot their advertising techniques in brand recognition and improved site traffic quickly turned out to be productive.
In the Google Ads mobile app, you can find recommendations throughout your campaign on the recommendation page. Your suggestions will get displayed on Google Ads Editor, and Google also declared about the upcoming account level optimization score. The Google Ads API equips itself with a campaign level recommendation score and support for recommendations. Easy management for your reviews and suggestions at scale.
Plan with Confidence 
Many new growth opportunities are emerging as a result of the transformation in consumer behavior. The ROI targets and the expense level are the basis of conversions & conversion value and prognosticating clicks in the performance plan, hence eliminating any guesswork in the process.
Cook it, a business in the meal delivery sector, worked with a performance planner for its campaign budget and turned out to be the highest searching meal kits in March. In two weeks, the brand experienced a 200 percent rise in conversions with smart bidding.
Google Performance planner is accessible for Shopping and search campaigns and is soon planning on extending to Display and App campaigns. At present, Google Performance Planner is in exercise to plan campaigns using a shared budget only.
To obtain increased growth possibilities on Search at the right budget, Google Performance Planner is the perfect tool.
Optimizing Campaign In Real-time
With limited resources and time, marketers feel pressured to deliver the results nowadays. Smart bidding is the answer to a balanced performance, with every dollar you spend on it, you automatically receive results. A new Smart Bidding feature is developed based on the feedback of the audience/users. 
Creating, monitoring, and managing your portfolio bid strategies over various accounts at the manager account level is the next big plan. A single portfolio will manage campaigns running from multiple accounts that will serve the user with a secure and easy management system. Your new cross-account bid strategies will have a bid strategy report as an update to portfolio bidding. The reports help you with a clear vision on status updates, advanced performance reports, and top signals on how your bidding strategy works.
Upcoming months hold an explanation on Smart Bidding Campaigns in terms of transparency due to the boon in the digital world. Precise insight into the number of clicks, impressions, conversions, and cost for a better conclusion. In addition to the Smart bidding Campaign Google plans out to introduce detailed reporting updates like limited inventory status to increase conversions and Target CPA, Conversion value estimates, and improved top signal.
Road Ahead
Before the year ends, Google plans to update its tools to help users derive performance in this changing environment. To stay updated about the upcoming products and services, insights, and features of Google connect with The Update.
Tune in here for more updates. Telegram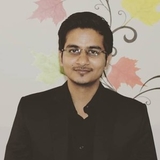 Head of Business Development & Consultant
A successful sales leader, Indrajeet has effortlessly led teams to successful deliveries by redefining business promotion, lead generation, email marketing, and a series of out-of-the-box sales and marketing techniques. Ability to work independently and with cross-functional teams and facilitating truly agile processes while seeking iterative improvement.
Hire Canada's best Lead Generation & Email Marketing Company. Choose certified Sales Specialists from Propel Guru now.