Have you ever come across a situation where you have launched your Google Ads, but then it comes to your notice that it has been disapproved after a short while? Unfortunately, this is no longer a common problem. With a wide array of library policies, it can be challenging to prevent your Google Ad from getting rejected. But if you want your ads to be approved in one go, it is crucial to understand why they get disapproved. 
Common Reasons Why Google Disapproves Your Ads
1.Trademark Violations & Copyright Issues: If you include copyrighted content in your ads, they are likely to be disapproved. Adhering to local trademark policies, Google will not allow permission to run any ads that are not authorized by the owner of the copyright or trademark. Your ads might often get rejected because they might consist of another brand name, which does not match your own. Nonetheless, this is not one of the common reasons for your ad's disapproval. 
2.Spelling And Grammar Errors: Google embraces correct spelling and grammar. Since Google's standards to offer high-quality content and its professionalism is reflected by search ads. Therefore, if your ads include any typo error or misspelled words, the chances of it being rejected are high. However, Google is a bit lenient with grammar and would allow sentence fragments in your ad.

3. Too Many Exclamation Points: Do not get too excited while creating content for your Google ads. Ensure that you are avoiding too many exclamation points, especially on the headline of the ad. It is advisable to use only one exclamation point per ad.

4.Very Long Text: A headline can include up to 25 characters, and the description line and a display URL must have up to 35 characters. However, the exceptions are always there. Google approves the target countries with lengthy words. Therefore, the thumb rule for avoiding too long texts keeps the ad content crisp, short, and to the point. 
How To Find The Disapproved Ads?
Another essential thing to acknowledge before understanding the process of fixing a disapproved Google ad is to discover the disapproved ads. 
Here are the steps that need to be followed to find the Disapproved Ads.
Step 1: Click on the Ads tab. Enable the filter "Approval Status." Check the "Disapproved" box.

Step 2: Now, you will be able to look at the entire list of the disapproved ads. To understand the reason for the disapproval, you will be required to click on the dialog box. Here, you will see one or two ads and their respective bases for the rejection.
Step 3: If you want to see all the disapproved ads, click the columns button. Click on customize columns. 
Step 4: Head to the attributes tab and scroll down to the policy details. Here you can select the disapproved ads and know about the violation for each.
How To Fix The Disapproved Ads?
Ad disapprovals can be annoying and would even lead to deleting accounts when repeated violations are being committed. Even if you have made some infringements, then you can fix those by following these steps: 
Step 1:  Look out for the ad you want to fix by clicking on the "Ads and Extensions" page.
Step 2: The status column will show whether the ad is "disapproved" or "eligible."
Step 3: Over the status column, you will be able to see the violation policy.
Step 4: Under the disapproved reason, tap Read the policy and fix your ad. 

Step 5: Tap on the pencil icon and start editing your ad.
Step 6: Edit the ad according to the requirements of the policies.
Step 7: Click Save and your ad will be reviewed automatically. Now, you can again check your ad's status on the "Ads and extension" page
If you are struggling to fix your disapproved Google ads and successfully advertise on Google, the above-discussed points are essential to consider while launching an ad. There's no such thing as a Google Ads campaign that doesn't run well. You need to follow some common rules and ensure your ads comply with Google's standards to create a successful Google Ad campaign that drives clicks and converts leads.
Are you looking to hire the best digital marketing service provider to boost your business ROI with powerful lead generation strategies? Propel Guru is recognized as one of the best digital marketing service providers that offer result-oriented lead generation services to esteemed clients. Hire the best digital marketing service provider now for your next lead generation project now!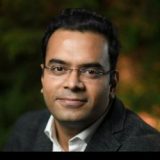 15+ years leading business operations and client management in the segments of digital marketing and CRM. Driven by test-driven development paradigms, and exceedingly collaborative across all disciplines (from stakeholders to product to design to development to users – and back again).
Hire the best Digital Marketing Company from Canada. Choose certified Digital Marketing Specialists from Propel Guru now.