Let's begin with a fact check. Currently, the society we live in has the opportunity to buy a commodity in seconds and have it delivered to the doorstep the next day. So it was only a matter of time before your B2B customers began to do the same. The B2C sector has been rubbing off on B2B for quite some time, and face-to-face marketing has only become an example. Traditional relationship selling approaches have no doubt been surpassed by digital selling engagement strategies.
From 2014 to 2021, this timeline shows a forecast of the number of digital buyers worldwide. Over 2.14 billion individuals worldwide are predicted to buy products and services online in 2021, up from 1.66 billion in 2016.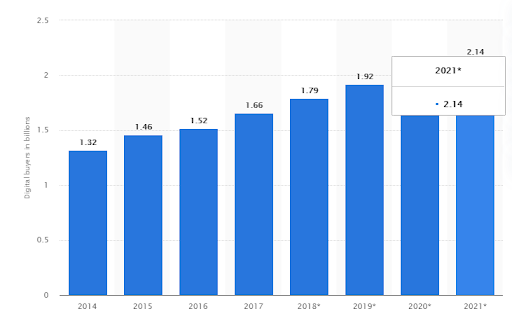 Now, the lead generation marketing industry requires a new type of salesperson. According to the demand of the current scenario, the perfect seller must be a data manipulator and analyst. He must create virtual solid relationships, be cautious enough to use data to select necessary steps while making the sales strategy, and swiftly identify a prospect's purchasing stage.
For a long time, business owners have recognized that relationship selling is dead in 2021, and it is replaced by new modes of selling and targeting existing and potential customers. Let's understand why this happened and how to build a relationship with clients without personal interactions.
What Brought An End To Relationship Selling?
Earlier, salespeople primarily employed technology to relieve the pressure of mundane chores. However, due to their growing impact on client lifetime value, email, video calls, social media, and customer relationship management (CRM) technologies like Salesforce, SAP, HubSpot, Zoho, and others were in high demand among sales teams.
This slow death of relationship selling began in the early days of the internet, when a shortage of time made frequent lunch encounters with customers impossible, preventing the development of a connection.
Moreover, an uncertain period of the pandemic and travel constraints posed a challenge to relationship selling. It left sales organizations with only an option to discontinue or reduce in-person meetings. And, as the situation continues, reaching out to customers and interacting with them personally during the sales process has increased digital selling. Moreover, the global downturn has eventually put pressure on sales managers to analyze and improve sales efficiency. With an end of relationship selling, sales leaders have been urged to up-skill their team to navigate the transition smoothly.
How Has The Shift Affected Both Buyer And Seller?
Initial Conversations:
According to relationship selling, both the buyer and seller figured out if they were suitable for each other on every cold call. However, today's buyers come prepared. So, when they speak with your sales professional, they typically want to jump right to the demo and pricing, making establishing a possible customer connection challenging. This challenges the professional salesperson to reconsider their sales strategy and, as a result, their ability to sell their services.
Time Is Precious:
Time is far more valuable nowadays than it was in the early days of the internet. It used to take several meetings to create a lasting business relationship, and great salespeople would finally close a sale. Buyers today seek to avoid as many meetings as possible and streamline the purchasing process.
Getting-In-Touch Process:
Traditionally, the sales and B2B buyer journeys started at the same time. Both the buyer and the sales representative would use an initial call to learn about each other. The buyer would welcome a second and third call if the salesperson was likable and could express concepts clearly. This was all part of the sales strategy to establish oneself as a trusted advisor with a possible customer. Today's sellers must also determine where the consumer is in the purchase process by taking advantage of the data and analytics provided.
Marketing Expertise:
Sales teams can use analytics tools like CRM platforms to determine how many pages visitors search and where they spend the most time on their website. In addition, some systems can tell you which competitors they've looked up, potentially allowing merchants to get ahead of the buyer. To put it another way, today's relationship selling capabilities necessitate modern marketing knowledge.
How To Foster A Good Relationship With Clients?
Previous lead generation marketing practices embraced empathy and trust with a sequence of open-ended questions. When combined with a friendly salesperson, these questions would enable a salesperson to establish a rapport and familiarity with its clients. These days, how a salesman approaches consumers with thoughts that might improve their businesses is more important than how much a customer appreciates what you have to say.
Buyers who are digitally connected, socially engaged, and virtually available will develop trust with their salesperson. If the seller's consultative selling skills add value to solving a real business problem, this eventually leads to a relationship. Nowadays, buyers are not looking for a transactional selling sales pitch. After trust and a long-term relationship have been established, sales can begin.
In today's outcome-based selling, a salesperson with analytical skills has a better chance of succeeding. On the contrary, the one who only focuses on being personal or trying to book a face-to-face meeting might not get an opportunity to reach a potential buyer effectively.
What's Ahead Of Relationship Selling?
Social Selling:
Customers utilize social media to look for information, compare items, and create relationships with salespeople. Webinars, for example, are an effective tool for involving decision-makers in debates and listening to them. Success stories that solve customer problems can be used to persuade customers of the value propositions. In essence, active social media use can assist salespeople in communicating with clients. LinkedIn networking provides salespeople with a robust platform to develop, share, and exchange material to strengthen relationships.
Hi-Tech Sales:
Though video calls and emails are superior, high-tech augmented reality (AR) and virtual reality (VR) can improve user experience during product demonstrations by allowing customers to preview products before purchasing. In addition, buyer visits to the seller's manufacturing plants, virtual events, and exhibitions can be enhanced with AR/VR, saving time, effort, and money.
Artificial Intelligence:
Chatbots use natural language processing (NLP) to extract meaning and intent from written text, assisting salespeople in responding to frequently asked queries (FAQs). It helps in explaining complex items to potential consumers and moving the purchase forward. Furthermore, salespeople can produce a photo-realistic replica of the products using three-dimensional (3D) printing. These AI-powered solutions can provide small businesses with minimal resources to benefit from cutting-edge presentation technology.
The Bottom Line:
Sales have traditionally been thought of as a game of numbers. The more individuals you contact, the better your chances of converting a prospect into a customer. However, while lead generation marketing, one must ensure that each interaction happens correctly and sends the correct message. It's about not aiming solely for selling. It's all about being detailed and sending communications so targeted and hyper-personalized that prospects can't help but respond.
Are you looking for digital selling tips to close more and be successful in sales in a virtual world? Connect with the Propel Guru team of experts and engage with customers more meaningfully with the right technology tools.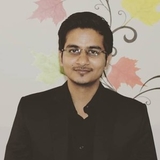 Head of Business Development & Consultant
A successful sales leader, Indrajeet has effortlessly led teams to successful deliveries by redefining business promotion, lead generation, email marketing, and a series of out-of-the-box sales and marketing techniques. Ability to work independently and with cross-functional teams and facilitating truly agile processes while seeking iterative improvement.
Hire Canada's best Lead Generation & Email Marketing Company. Choose certified Sales Specialists from Propel Guru now.