Do you have an established website, but it shows no growth? Did you recently get a website made for your business, but it barely has any visitors?
If the answers to the above questions are "yes," then it's probably time for you to redesign your website or upgrade it.
Each business needs a great website to retain its online presence and make an impact on the audience. Without an effective website, all your efforts in digital marketing will go in vain.
If you are looking to redesign your website, you may start – TODAY as there is no perfect time to redesign your website. Although, it is suggested to update it regularly as the dynamics of digital marketing change every now and then.
We have put down a list of reasons that will make it clear, about redesigning your website. So, without wasting any time, let us jump onto the list that will help decide if you need to redesign your website or not.

Your website has no conversion funnel
A conversion funnel includes the number of stages a visitor explores through your website to be converted, i.e., when a visitor lands on your website, he/she must be able to buy a product or service that you offer.
Compelling web designs characterize conversion funnel. From the landing page of your site, you should know how visitors will go through your website to pick up what they are searching for.
Your web design is obsolete
Have you not made changes to your website since you first made it? Or was it made in a rush, due to which essential features may have been overlooked?
If your web design is obsolete and doesn't establish a decent engagement, get ready for the exit button! Make steady changes to your web composition timely to keep up with the trends.
Your web design does not establish a good impression
It is said that 'The First Impression is the Last Impression.' In reality, you just have 3 seconds to develop a good impression with a visitor. If your website doesn't establish a decent impression within this period, you will probably pass up on conversions opportunities.
Your website isn't reliable or credible
If your site isn't trustworthy. It will look sketchy to visitors. Individuals will be hesitant to purchase anything on your website since they don't have the foggiest idea of your identity. Poor web designs can drastically build this feeling.
According to industry reports, 48% of individuals accept web composition as the main factor in choosing the trust of a business. These measurements are not made-up. You can reality check it. Your web composition explains why individuals are converting, or not converting on your site.
Your website has a high bounce rate
Bounce rate identifies the number of visitors to your website who stop exploring further after viewing just one page. That is, individuals are leaving your website before they completely explore it. The primary way you would have the option to discover your bounce rate is by utilizing a tool like Google Analytics.
The average bounce rate for most websites extends between 40-50%—however, these shifts across various businesses and websites. Your objective should be to have the least bounce rate as possible. Low bounce rate demonstrates that visitors see your website as significant.
In this way, the lower the bounce rate you have, the more open doors you will get to expand sales. More successful web designs can diminish your bounce rate and increase your conversions.
Your website design is not mobile-friendly
You don't have the foggiest idea of whether your website is mobile-friendly because you never accessed your website on your cell phone. Isn't it? Most people tend to see the layout of their website only on the desktop but forget that visitors may also be using smartphones to explore their website.
Your website isn't responsive
Responsive websites will expand to the full screen of whichever gadget you are utilizing. Typical gadgets are personal computers, tablets, and cell phones. Unresponsive websites can prompt a few of the signs we've stated previously. It can cause high bounce rates, low time-on-site, and no conversions.
To offer the best website experience to your visitors, your site must be responsive. This is a non-debatable component of your website. Your visitors will get to your website through different gadgets, and if you need to boost your conversions, you need a responsive website that works well everywhere.
Your website is slow
Having a slow website can have a terrible impression on visitors. Keep in mind; you just have 3 seconds to establish a positive impact on your visitors. If those 3 seconds are spent attempting to load your website, you are in a tough situation. Your visitors are going to exit before your website even loads!
Try not to pass up opportunities by having a poor website.
Your site has no call-to-action
A call-to-action button is simply the area of a webpage that prompts action. An example would be "sign-up now" or "get started today."
You need a website design that creatively uses call-to-actions. This is essential to take your website visitors from point A to point B. It will take them from your home page to the purchase page. Without call-to-actions, you are failing to help your visitors navigate through your website effectively.
Conclusion
After reading this blog, it may be clear to you if you need to redesign your website or not. However, there is no hard and fast rule to update and redesign your website regularly. Yet, it is suggested to stay updated with the changing technology and individual preferences to have a decent number of visitors and expand the chances of conversions.
If you are looking to redesign your website, contact Propel Guru now.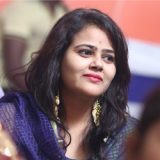 Graphic Designing Specialist
Experienced designer with a demonstrated history of working in the health care, banking and insurance, and architecture & design industry. Specialized in facilitating an iterative design process that pivots easily between physical and digital environments and integrates emerging technologies.
Hire Canada's best Canadian Graphic Designing Company. Choose skilled graphic designers from Propel Guru now.