Google Ads is constantly changing. That has always been the truth, but there are now so many networks, products, and services on the platform that keeping track of them all may be challenging.
As a result, we've compiled a list of the highlights for you. These are the essential new Google Ads features released in the previous few months – the ones most likely to improve your campaigns and influence your everyday job.
Google Ads Performance Planner
The Google Ads Performance Planner is just a tool that allows you to plan and forecast your advertising expenditure across the whole Google Ads ecosystem. It will enable you to visualize how campaign modifications affect your stats and overall ad success.
Google's Performance Planner considers billions of search requests through its search engine. After that, the Performance Planner replicates key ad auction characteristics, including seasonality, competition activity, and your landing page.
Custom Affinity Audiences
Google created custom affinity audiences to allow marketers more flexibility over audience targeting choices on the display network. This solves the problem with conventional Google Ads affinity audiences: there isn't a predetermined affinity audience that is appropriate for every business.
Custom affinities audience targeting may be set up in Google Ads by going to a Display campaign, Targeting > Audience Segments > Your Custom Audience Segments > New Custom Audience.
Google Ads Audience Insights
The Google Ads Audience Insights feature is meant to assist you in identifying new audiences by providing valuable data on people who have previously engaged with your website or are on your remarketing lists.
Audience insights, for example, can help you locate audiences connected to the 'all converters' remarketing list to widen your targeting and alter your bids to best reach these high-performing audiences if you're utilizing Google Ads conversion monitoring.
Remarketing Ads
You may use in-market audiences to target customers farther down the sales funnel and more likely to make a purchase.
Google effectively categorizes users, allowing you to target the people who are most interested in your products.
Google claims that using real-time data and a robust categorization system based on documented in-market behavior. You can discern interest from the purchaser's purpose. In-market audiences can help you generate incremental conversions by allowing you to contact customers as they near a purchase decision.
Conclusion
That's a fantastic start. However, you should set aside time to test all of Google Ads' new capabilities. Some will work for you, while others will not. But one thing is sure: if you're still conducting PPC advertising the same way you did last year, you're probably missing a lot of cost and time savings.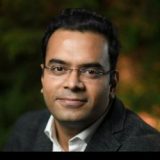 15+ years leading business operations and client management in the segments of digital marketing and CRM. Driven by test-driven development paradigms, and exceedingly collaborative across all disciplines (from stakeholders to product to design to development to users – and back again).
Hire the best Digital Marketing Company from Canada. Choose certified Digital Marketing Specialists from Propel Guru now.