When it comes to boosting professional reach, Linkedin is always the first platform to come up in conversation. Globally, the time has come that no one at a professional level can ignore or get through the success journey without using the growing platform LinkedIn and its new features. And if LinkedIn isn't a part of your social strategy, then you should think twice. 
In the year 2021, LinkedIn has released new features that are perfect for brands and businesses looking to grow online. In the pandemic, unemployment, financial crisis scenario, LinkedIn came up with some outstanding features to help the professionals get more social and propel their outreach. Make hay while the sun shines.
LinkedIn is more than just a social media platform as it helps you in many ways such as to gain exposure to hiring and increasing your knowledge. LinkedIn is used as a research tool. It allows you to gain social proof for your skills and talents. 
You can always keep eyes on your target company by following them. You can talk to the professionals on the professional level like question answering or query, recruitment-related information, etc. LinkedIn is a powerful marketing tool for brands to engage with customers, business partners, and employees. Interestingly enough, especially, it is one of your best sources for generating B2B leads. 
In this blog post, let's discuss the five new features of LinkedIn that offer innovative ways to foster engagement and that are capable of boosting the outreach:
More Options Updated In The Reaction Feature
LinkedIn has updated the reaction option and made it more exciting by providing more than just a simple thumbs-up Like. The other options are including Like, Celebrate, Support, Love, Insightful, Curious. These options are essential to express your emotions and put effort while expressing, and it will make the platform more attractive and increase the engagement within people. For example, the celebrate reaction emoticon is perfect for updates that announce a promotion, welcome a new team member, or reflect on a healthy financial quarter. It will get you real-time reactions to new products and features. These features are willing to acknowledge other people's efforts, not just shout about your own. This LinkedIn feature will boost your outreach while driving genuine interactions for your brand- the more your interactions your posts gain, the more LinkedIn feeds your post will reach!
With each and every feature revealed, you need to focus not one member but several members of your content team on devising a strategy to reach out to the existing audience and create a lookalike audience. The Live videos and polls features of LinkedIn are great because they offer real data and give in-depth details as to who exactly is watching and when. By creating creative content that performs well in live video and based on polls. These both new features providing advertisers more places to get data. With live videos, LinkedIn followers will be notified every time users go live, which is a good way to reach your community and increase your exposure on the platform. LinkedIn polls provide you a great way to receive feedback from your customers and other users who can give you insight into your business. You can freely and easily ask them their preferences on your strategies, products, emails, contests, and much more to assess how they feel about your brand or marketing. The replies or feedback can help you make changes or great improvements to better appeal to your target market and boost sales.
Now Add Events On LinkedIn
Now with the new feature of LinkedIn, you can create events and invite your Connections to attend. You can also invite the users who register, who are not first-level connections to become a connection( from the RSVP list). The feature also allows you to add a booking link to collect the information or a video meeting link to keep all of the data kept in one place. Also, you can generate discussion before the event occurs.
Linkedin Stories are 24 hours posts just like Instagram or any other social media platform that can be images or videos that can be published tour personal profile or your company profile via your mobile phone. This new feature, which is added on such a professional platform, will make a way to connect and create a link with a more qualified audience, so make sure you integrate this feature into your LinkedIn marketing strategy.
With the LinkedIn name pronunciation feature, you can record a 10-second audio clip and add it to their profile, so the other users can listen to a recording to learn how to pronounce their name correctly. This name pronunciation feature is a simple, easy but effective addition to the platform, and it's excellent for promoting inclusion in the workplace.
LinkedIn always gives you lots of opportunities to generate leads, increase your social selling, and increase your authority and reach. LinkedIn is continuously releasing new features for its users to boost their reach and to expose the professionals to dig out more opportunities and more ways to achieve your purpose by improving your skills, work opportunities, branding, marketing, and interactions to get some positive results.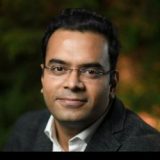 15+ years leading business operations and client management in the segments of digital marketing and CRM. Driven by test-driven development paradigms, and exceedingly collaborative across all disciplines (from stakeholders to product to design to development to users – and back again).
Hire the best Digital Marketing Company from Canada. Choose certified Digital Marketing Specialists from Propel Guru now.