Oracle Wins Tiktok Deal, Beats Microsoft
Oracle Corp. has edged out rival Microsoft Corp. in negotiations over the U.S. operations of TikTok. Oracle, one of Donald Trump's favorite companies, won the competition after ByteDance, TikTok's Chinese owner, rejected the rival bid of Microsoft. However, it is interesting to note that the deal is not an outright sale. Instead, Oracle will just become the "tech partner" of ByteDance in the United States.
In August, Trump while responding to a question by a reporter about the possibility of an Oracle TikTok deal said Oracle is a great company and it would certainly be somebody that could handle it. According to insider reports in the past, the Chinese government would have preferred to see TikTok shut down than to create a precedent for foreign governments to seize control of Chinese technology platforms. However, the Chinese authorities would now be happy as ByteDance ended up with a deal less than an outright sale to respect the sensitivities of the Chinese government.
Now comes the interesting part. The Trump administration can still reject ByteDance's proposed deal. This would mean TikTok will get shut down and ByteDance will get nothing. Unarguably, ByteDance was right on the money when it selected Oracle and not Microsoft because of the personal relationship of Oracle's co-founder Larry Ellison with Trump. The terms being discussed with Oracle are still evolving and it is speculated that Oracle may want a stake in the newly formed U.S. business and may even house the video app's data in its cloud servers.
In a statement, Microsoft said we would have made significant changes to ensure the service met the highest standards for security, privacy, online safety, and combating misinformation.The company added we look forward to seeing how the service evolves in these important areas. All in all, Microsoft gave a message to everyone that we wanted to change TikTok to actually make it safe and ByteDance said no.
Former Facebook security chief Alex Stamos said on Twitter that a deal where Oracle takes over hosting without source code and significant operational changes would not address any of the legitimate concerns about TikTok and the White House accepting such a deal would demonstrate that this exercise was pure grift.
The taking over of TikTok's US hosting by Oracle only solves a fraction of the problem. The trusted partner status of Oracle could mean some code audits but it will be hard to stop ByteDance from smuggling in some tracking malware if it wants to as long as Oracle isn't writing the code. Now comes the problem – Oracle won't be handling moderation or rewriting the TikTok algorithm. This means that anyone who has any concerns about TikTok before should not be less concerned now.
It is clearly evident that Trump gave away by not pushing harder for a full sale but as the drama turned against him, he simply folded his hand and moved on. The U.S. Treasury Department was prepared to block US transactions to ByteDance starting on September 20th and TikTok could have very easily become collateral damage to the feud of Trump with China. The strengths of America have been its credibility and its ability to influence allies and both have taken a huge jolt from the Oracle deal but it does not matter much to Trump as like so many of his deals, he was playing with someone else's money.
Disney purchasing TikTok would have made a lot of sense – even Twitter going after TikTok would have made a lot of sense. But Oracle or Microsoft? Crazy!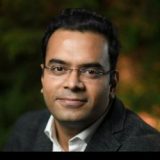 15+ years leading business operations and client management in the segments of digital marketing and CRM. Driven by test-driven development paradigms, and exceedingly collaborative across all disciplines (from stakeholders to product to design to development to users – and back again).
Hire the best Digital Marketing Company from Canada. Choose certified Digital Marketing Specialists from Propel Guru now.