The strategic promotion of a website to boost its exposure and attract relevant traffic is known as a website marketing strategy. Understanding what clients want and need is essential to website marketing. It isn't a well-kept secret. Moreover, customers are looking for solutions to the problems you solve on Google. With interactive dashboards and reports, Google helps you to unleash the power of your data.
It's a fantastic opportunity to connect with potential clients and convert them into buyers. First, however, you'll need a website marketing strategy, and coming up with one that's effective might be difficult. In its most basic form, a website marketing strategy is an action plan for achieving your company's objectives.
So, in this blog, we've got three easy website marketing strategies proven to increase conversions. Let's get started.
1. Retarget Your Customers
Most people need to view your brand five to seven times before they remember it, let alone interact with it or buy from it. In other words, you can drive a lot of traffic to a website, but if returning visitor rates are low, conversions are unlikely to shift the needle – new users' connections with your brand will stop as quickly as they started. As a result, to maximize conversions, you must not only attract but also keep qualified traffic. Retargeting has ten times the clickthrough rate of display advertising.
2. Leverage Email Marketing
Website users will lose interest in a brand if they are not exposed to it regularly, no matter how impressed they are with a product. This applies to both new prospects and long-term clients. Give consumers the opportunity and motivation to input emails to keep them engaged because email marketing is a successful way to nurture warm leads and build client loyalty.
A basic weekly newsletter will be enough to keep your brand in users' minds, but more complex automated email workflows can help reduce cart abandonment and increase revenue.
3. Content Marketing Is The Key
This strategy entails the deliberate use of a variety of content kinds to achieve specific marketing objectives. The objectives in this scenario are to boost qualified website traffic, engagement, and conversions. One of its benefits is that it creates three times the number of leads as outbound marketing while costing 60% less.
Content marketing includes the following:
SEO Content: SEO is the best long-term website marketing strategy available. This aids with ranking your website for relevant keywords and the attraction of qualified viewers via search engines.
Product Description or Service Guide: These can be blog-style articles or shareable booklets that outline the benefits and "how-tos" relevant to your product. They can help top- to mid-funnel website visitors, and existing clients have a better user experience.
Gated Content: This is a term that refers to downloadable content such as whitepapers, templates, ebooks, and exclusive case studies. Pop-ups or prominent calls to action (CTAs) strategically placed on relevant landing pages are common examples.
Wrapping Up
It takes constant effort and optimization to attract qualified website traffic and increase conversions. The most efficient and cost-effective techniques for any professional website owner are retargeting, email, and content marketing. So, based on the objectives you wish to attain, set aside a monthly budget for such marketing. Then, start small, test, review, and improve campaigns regularly, gradually raising funds as you observe success.
Are you looking for a best-in-class website development company? Choose Propel Guru! Our teams of experienced and competent web developers will understand your needs and goals, design an acceptable timeframe and project plan, and exceed your expectations.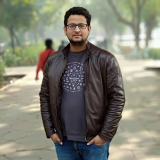 Experienced executive with an emphasis on efficiency, process, follow-through, collaboration, and delivering results. Proven ability to successfully manage individuals, groups, and businesses to reach goals. Highly organized with excellent written and verbal communication skills and adaptable to change. Adept at streamlining processes and procedures and able to wear many hats and juggle multiple priorities.