Video content is the future of advertising in this digital era. Though marketing predictions change every year, industries of all sizes integrate it into their marketing strategies. Creating video content is just not a marketing fad but an excellent method to generate high traffic, build your own identity, and more conversions into your sales funnel. 
There are plenty of options available on the web to market your video content, but YouTube is the best platform to promote your brand. However, most organizations flock to Google ads for its ease of use and varying targeting options and avoid video content creation because of its complicated and expensive genre.
It is mostly false as video content creation can be easily performed using various budget-friendly tools available in the market. 
Brands choose YouTube because it is the world's second-largest search engine with over two billion logged-in visitors every month. YouTube can help you improve your SEO and overall brand presence. So, if you are not using Youtube, you are likely to miss out on a huge bunch of opportunities. 
Here are some facts that make YouTube the best platform for building your brand: 
78% of marketers say video content generates higher ROI.
99% of businesses who use video say they will continue to do so.
Over three billion searches per month.
YouTube falls under the list of most popular social media channels among the millennials and GenZ.
80% of traffic on the internet comes through video.
YouTube is accessible in 76 different languages.
There is a significant shift in how users wield their mobile devices; curating video content and publishing it on the right platform is the success recipe for your brand.
But, is it all about video curation and posting it across the platform? 
Well, certainly not! Suppose you have invested ample time to create the script, storyboarding, shooting, editing, and winds up as the best product/service video. With all the hard efforts made for the result, you just can't stop embedding video on your website's homepage or sharing it across social media platforms to increase visibility. 
No wonder great content is bound to be found, it's still crucial to be proactive about acquiring the attention of known and unknown users to your brand. Running a sequence of YouTube ads is one sure way to promote your content to a broader audience. Along with new formats and tracking capabilities at your disposal, you can use the tool to measure ROI.
Although there is one thing that you need to understand that advertising on YouTube is entirely different from running a PPC or paid social media campaign, you need to ponder certain key constraints and options that the platform offers. 
Before diving deep into the details, let's have a glance at the different Ad format options. 
Types Of YouTube Ads:
1. Skippable In-Stream Ads
The ads which play before or during the video are known as Skippable in-stream ads. Also known as pre-roll or mid-roll ads, their defining feature is viewers can choose to skip them after 5 seconds. The advertiser only pays when a viewer chooses to keep watching past the first five seconds. 'Trueview' is the payment type you only pay for an ad impression when a user opts to watch it. 
2. Non-Skippable In-Stream Video Ads
Most advertisers want to run pre, and mid-roll ads that don't have a skip button, and luckily YouTube understands the need of the advertisers and delivers the feature where the ads run with a non-skippable button. As an advertiser, you should opt for it when you are confident that your ad is creative enough to grasp your audience's attention for the full 15-20 seconds. However, with non-skippable ads, advertisers pay per impression, at CPM, i.e., per 1000 views. 
3. Discovery Ads
In-stream ads are more like a traditional TV commercial, whereas discovery ads are more akin to the ads visible on the search engine results pages. These ads run along with the organic search results, and if users find your video more pleasurable, they may click to watch it. The Discovery ad consists of three lines of text along with a thumbnail. When interested users click on the ad, they are redirected to the video or the YouTube Channel. 
4. Non-Video Ads
The ads are particularly for advertisers who do not have a budget for the video. The Display ads appear on the right-hand sidebar and include an image and text and a CTA and link to the website. In-video overlay ads appear popping up on the top of videos from monetized YouTube channels. 
How To Advertise On YouTube?
Most advertisers take advertising on YouTube as a hefty task. But it involves a series of steps, and you are all good to go. 
To run an Ad campaign on the platform, you must upload a video to your channel.
Let's get into the nitty-gritty. 
1. Create Your Ad Campaign
Log in to your Google Ads account manager and opt for a new campaign. 
You can choose your ad campaign objective and campaign type, depending on your brand's marketing goals. 
Sales
Website traffic
Product and brand consideration
Brand awareness and reach 
Lead generation
You can also create a campaign with a goal. 
2. Define Your Ad Campaign Parameters
As an advertiser, you can select your bid strategy (based on conversions, clicks, impressions), enter your budget for the campaign, fill in the date and time you are likely to run your ad. You also get to list where you want your ads to show up- discover only, YouTube Display network, and all of YouTube. 
Choose your audience language and location. Think abroad as the US alone gives 15% of the traffic to YouTube. 
3. Target Your Audience
You must know about your target audience because the more you know your audience, the better you can target them. Analyze your audience's demographics, interests, and try remarketing to retain the audience who have already interacted with your brand. A video is 3x more visible if it has a celebrity video and 1.6x more critical if it looks expensive to produce. 
4. Set Your Ad Campaign Live
After filling and selecting all the necessary details, you need to enter the link to your Ad. Hit the create AD campaign button and set your ad campaign running. The Ad campaign will run as per the time you've selected. 
What Is The Length Of YouTube Video Ads? 
The length of video ads depends on how advertisers want to advertise:
The minimum length of skippable ads is 12 seconds. 
The maximum length of Skippable ads is 3 minutes, and for YouTube kids, 60 seconds. 
The maximum length of Non-Skippable ads is 15 seconds. 
The length of Bumper ads is 6 seconds. 
Conclusion: 
Being the second most used search engine, YouTube is the best platform to market your ad campaign. Though the users on the platform vary from millennials to GenZ and YouTube's advertising engine is powerful and capable of endless optimization tweaks. However, the ad's success is measured by how it connects with people.
Looking for a digital marketing agency that can help you with SEO? Propel Guru team is here to help you all the way.  Propel Guru can help you quickly grow your global presence, explore more markets, attract more traffic, and serve your customers better. Get in touch with the world's most admired search engine optimization (SEO) company now.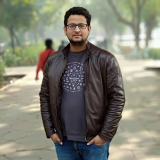 Experienced executive with an emphasis on efficiency, process, follow-through, collaboration, and delivering results. Proven ability to successfully manage individuals, groups, and businesses to reach goals. Highly organized with excellent written and verbal communication skills and adaptable to change. Adept at streamlining processes and procedures and able to wear many hats and juggle multiple priorities.