2020 has been a challenging year, and it has changed the performance of even the best sales representatives. According to Forbes, 98% of sales executives report that their team's productivity & efficiency has dropped 20% since the pandemic started.
Due to the ongoing global crisis, most companies have used Virtual Selling as the only way to improve sales conversions for their business. Shifting your sales team to a virtual selling environment can help you shorten your sales cycle, increase your ROI, and build a reliable revenue engine for moving your business forward. But how can you help your virtual sales teams adapt faster to challenging times?
In this blog, we'll discuss some helpful tips that could help your sales team transition from face-to-face into virtual selling for better coverage and control and drive more revenue. But before moving on to the digital sales tips, let's have a quick introduction to Virtual Selling.
What Is Virtual Selling?
Virtual Selling could be easily defined as selling something virtually; it can help sales reps generate 95% of their sales using a web-based, streamlined selling system and get the deal closed faster and conveniently. It's a crucial tool for sales teams that has revolutionized the sales world by shortening sales cycles and helping reps get tasks done more quickly and be more productive.
Being in a sales role, you might already have been familiar with the virtual selling environment. With remote work and digital transformation, virtual sales continue to grow. Even after all these years, virtual selling or managing a remote sales team still has many challenges.
When there are fewer opportunities to meet in person with a prospect, attend events, or build workplace relationships, the sales process can be uncomfortable and even more stressful.
Challenges For Virtual Selling
Technological Issues – Companies using traditional forms of selling have severe problems with virtual selling. They are not aware of the latest technology being used, and embracing it takes time, which hampers the sales numbers.
Lack of presentation skills – The pandemic has undoubtedly changed the way of meeting with the client. Online meetings are becoming the new normal for today's digital world. The companies were not much prepared for this transition; their presentation skills are too poor to sell, which leads to a drop in sales revenue and ROI.
Poor-Written Communication – Since companies were not ready for the virtual sales, they usually don't do well with the written part, and that's where they lag. The emails they shoot to the clients and the template they have used cause a negative impact rather than positive ones.
5 Digital Sales Tips For 2021
Here are the five digital sales tips that can help take your sales game to the next level and achieve the desired results to survive in this virtual selling environment.
Tip 1 – Master The Tools
Unlike face-to-face, in a virtual selling environment, you need to master the tools you are using to positively impact the client and impact the sales numbers. However, it is challenging to master all the tools with every passing second because new technologies are introduced every second and almost every time better than those used before.
Although you don't need to master every single tool, you need to understand which tool is catering to your required needs and what all you are getting from that tool. Many tools are better than the previous one, but if they are not helping you in your tasks, you can go for the one that is satisfying your sales objectives and delivering you the desired results.
Tip 2 – Use Social Media Effectively
When a prospect visits your website, one of the first things they see on your website or on your company page is what your social media channel looks like. Many companies only focus on their services/products they offer and don't care much about their social media handles, which can cause a significant impact. Social media handles with low-quality content are even worse than no social media handles.
Your business's social media channels help customers understand what your company does and how you can help them. Therefore, you need to manage your social media to function correctly and with high priority because it will undoubtedly impact your sales.
Tip 3 – Manage The Right Buyer Engagement
If you choose to go virtual, one of the most important things to manage is to get the proper engagement from buyers because that engagement will get you the sales figures you want later. Buyer engagement means the interaction between the buyers and the sales representatives. The engagement could be of any type, like opening an email, reading content, and watching the representative's video. If your engagement is engaging and interesting, you can quickly convert a prospect into a sale and achieve the desired sales result.
Tip 4 – Prepare Like You Are In Person
Prepare like you are in person is an essential tip if you want to survive in the virtual selling environment. Due to the ongoing global crisis, it is impossible to hold individual meetings with potential customers. Still, if your approach is like you are in person, it will positively impact the sales number.
Internal Meeting is an excellent way through which you can prepare for a virtual meeting. If you conduct internal meetings professionally, the virtual meeting will go exactly as you planned.
Tip 5 – Expect The Unexpected
One of the last and equally essential tips while doing virtual selling is to expect the unexpected. In a virtual selling environment, things can go the other way around as planned, and if you do not have the backup plan, there is almost every chance that the meeting will get ruined. Unlike in-person, virtual selling can get ruined through many external factors, and the most important of them all is the technical issue.
Today, the sales team faces unprecedented challenges in selling and building relationships during the current COVID-19 situation. As virtual selling becomes the new norm, it will become more comfortable making online connections. You can engage with customers in more meaningful ways with the right technology tools in this virtual environment. These tools also allow vendors to create visually compelling presentations so customers can actively listen and are expected to participate in them.
Want to stay up-to-date with digital marketing trends and enhance your digital marketing skills? Subscribe to our YouTube channel now to learn the core concepts of digital marketing from industry experts. Gain access to dozens of insightful and informative marketing and sales videos, including tips on improving marketing results, starting blog writing, and sales strategies and tactics.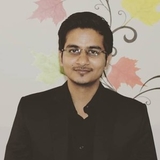 Head of Business Development & Consultant
A successful sales leader, Indrajeet has effortlessly led teams to successful deliveries by redefining business promotion, lead generation, email marketing, and a series of out-of-the-box sales and marketing techniques. Ability to work independently and with cross-functional teams and facilitating truly agile processes while seeking iterative improvement.
Hire Canada's best Lead Generation & Email Marketing Company. Choose certified Sales Specialists from Propel Guru now.