Whether you want to build your website from scratch or thinking about updating your current website, you find yourself wondering what are the possible differences when it comes to web design versus web development.
Undoubtedly, it is easy to get confused between the two terms: web design and web development as they are closely related. Add to that, some web designers have today started coding and some web developers have started considering website designs.
In this blog, we will be understanding the differences between web design and web development. We will also be accessing invaluable insights on how to choose the best web development company or how to select the best website designing company.
What Is Web Design?

Web design is the comprehensive process of creating websites and it encompasses different aspects, including but not limited to graphic design, webpage layout, and content production. Web designers oversee the appearance and impact aspects of a website and are entrusted with the task of maintaining the website's user experience (UX) and user interface (UI) design.
It is worthwhile to note here that UI design emphasizes on the visual elements of a website. Web designers select the best color scheme, fonts, and layouts to enhance the visual appeal of a website. On the other hand, UX design deals with the navigation and usability of a website for a better user experience.
What Is Web Development?

Web Development makes use of programming languages and software with a predefined purpose to create codes that will form a website. Generally, web developers work in tandem with web designers to start a web development project. Website designers while working with a website development company get the website design from web designers and then encode it using front-end development technology.
Let us understand the concepts of web design and web development with some quick facts.
Let us say that you are building a website from the scratch.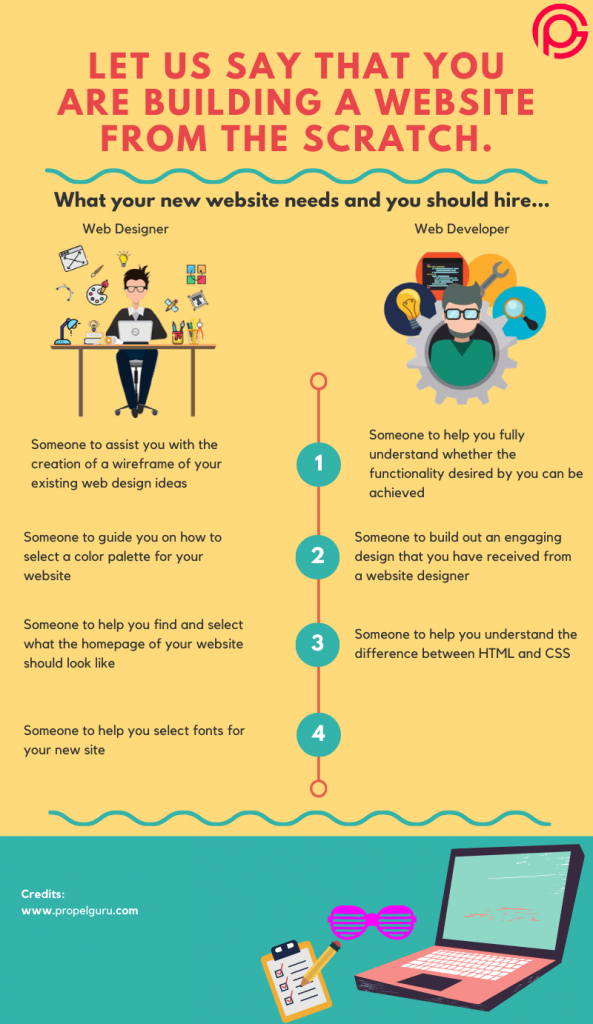 Let us now say that you already have an existing website and want to accomplish the following things: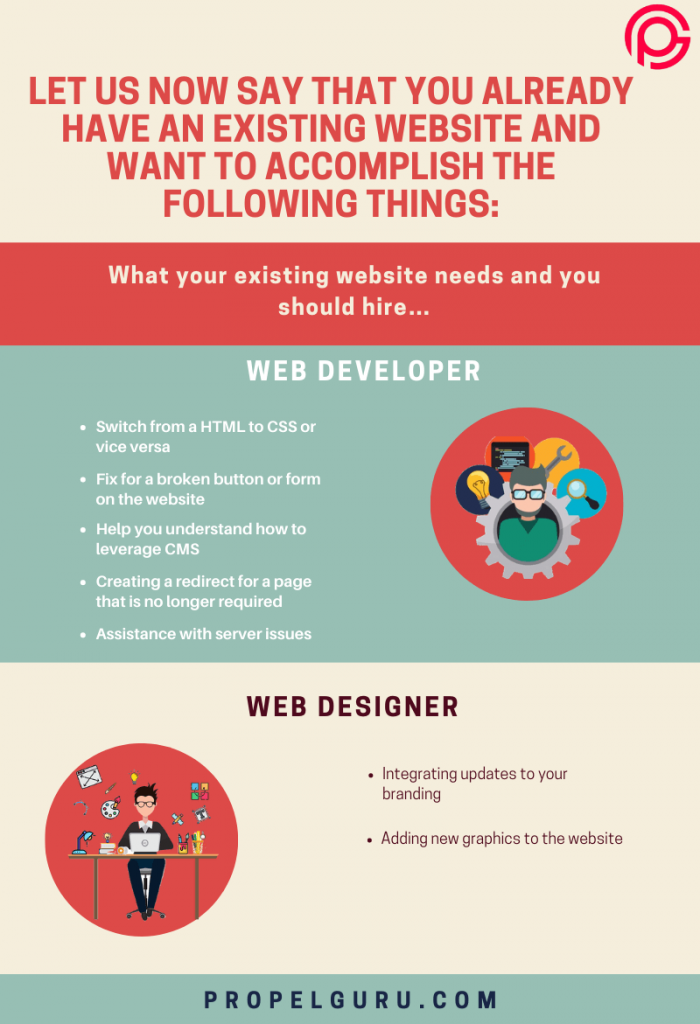 Let us now find out how to select the best website designing company and the best web development company to suit the specific requirements of your project or business.
It is easy to hire website developers and hire web designers. You can simply enter words such as "web design company Canada", "web development services Canada", or "website development company" to hire website developers or hire web designers.
Propel Guru provides stellar web design and development services
If you are looking to hire the best web design company Canada or web development services Canada, Propel Guru should be your first and preferred choice.
As one of the leading website designing companies in Canada and the United States, Propel Guru works with clients in a wide variety of industries. We offer complete digital marketing capabilities and have experienced and skilled teams of Web Designers, Web Developers, SEOs, Content Writers, Graphic Designers, PPC specialists, and more.
Looking to hire website developers or hire web designers? Choose the best web development company by relying on Propel Guru.
We can't wait to get started with designing and developing your website, so give us a call today at +1-604-256-0821, or contact us online!
Follow us on Facebook, LinkedIn, Twitter, and Instagram now.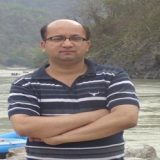 Digital Marketing Head (Creative & Content Strategy)
15+ years of experience working with brands in all stages—from global brand repositioning to integrated marketing, digital product development and experiential activations. Love being in the creative space that targets and helps companies tell their stories and and works with cross-disciplinary teams to design beautiful, functional, forward-thinking, memorable experiences with humans at the center of consideration.
Hire the best Canadian Digital Marketing Company. Choose certified Digital Marketing Specialists from Propel Guru now.