"Social Media Marketing eliminates the middlemen, providing the brands the unique opportunity to have a direct relationship with their customers"- Bryan Weiner.
Social media is the most critical aspect of digital marketing. It delivers benefits that help organizations reach out to a massive base of audiences worldwide. Living out in the millennial world procures excellent opportunities to leverage social media marketing for the business.
Social media platforms came into existence in the late '90s. Soon after the launch of the giant 'Facebook,' various digital media marketing agency came forward. They started unfolding social media branding and understanding how powerful a tool it can be for marketing.
In the last two decades, social networking has revolutionized online marketing for businesses. Social media has become the most influential virtual space for advertising your brand, products, and services.
Initially, Social media was a way for users worldwide to connect online, rolled out into a broadcasting channel, and became the most preferred mode for brands to promote their services. It helps organizations to reach a vast audience in the quickest ways.
Benefits Of Social Media Marketing:
90% of the marketers claim that they have generated immense exposure for the organization after incorporating social media into the businesses. Every market strategy curated now does involve social networks.
Here are some of the benefits of social media marketing-
1. Enhanced Brand Awareness
Social media channels are the most cost-effective methods to share and syndicate your content. It increases your business visibility. Devising and implementing a social media strategy will uplift your brand recognition. One single share from your viewer opens ways to your content to a whole bunch of new viewers.
Social media increases accessibility. Incorporating social media into your business websites makes it easy for customers to connect & ask you. For instance, if someone searches about your business by name or product, you might find a place in the search results either by your website or social media handle page.
2. Attracts Organic Traffic
Generally, the inbound traffic on your website is limited to your usual users. But right after you involve social media optimization in your marketing strategies, it becomes easier reaching anyone outside the loyal user circle. Social media is the hub of users having different backgrounds and behaviors. Syncing your content on copious platforms allows users to reach out to your business organically.
For instance, millennials can reach out to you by searching through social media channels. On the other hand, someone in an older demographic will search your website using a specific keyword. Social media can actively increase your reach to versatile users worldwide.
3. Cost-Effective
Creating a social media profile is free of cost. So, if you are looking to take over the market and build an empire with your brand, all you need to do is sign-up for first. Most of the businesses promote their post by paid methods like advertising. Social media allows flexibility in making your decisions to pay. It generates an excellent return on investment. Start with small budget campaigns, and once you are comfortable, you can tune your strategy and increase your budget.
Social media ad campaigns can be expensive depending on your strategy, such as how much you spend, how long your ad runs, and a few other factors. According to statistics, 84% of marketers find six hours per week enough to generate increased traffic.
4. Better Search Engine Optimization
SEO is crucial for attaining higher ranks in pages and obtaining traffic to your website. A well-performing SEO strategy is about producing qualitative content to generate links to your business site. Social media can enhance your content's visibility majorly because of content over a second residence.
The sharing of content is very smooth over social media, increasing the chance of creating quality backlinks. Use social media to your full advantage. Include hashtags, optimized profiles, catchy creative copies result in higher engagement, and boosts your SEO.
5. Increased Conversion Rates
More the visibility, the more the business gains opportunities for conversions. Every share of your product links back to your business website. It steers the way your users clear through the sales funnel. When a brand has a dominant presence over the platform, it starts to build trust and increase your business's credibility. Placing your brand in an environment where users are liking, sharing can improve the conversion rates on your existing traffic.
6. Develops Brand Authority
Customer satisfaction, along with brand loyalty, makes your brand more authoritative. Communication is the key to develop brand authority. When your viewers see your users posting the original content, it increases the credibility and converts your users into brand advocates. Once you create a community of satisfied customers, they throw out their positive experiences.
7. A leader In Your Domain
Posting insightful content and carrying a well-written format opens a gateway to becoming an expert in your domain. It is necessary to know about online networking tools and stay communicative by sharing the content and promoting your brand's authority. The value that the content creates is a step-up to become a notable influencer in your spectrum.
8. Gain Insights
Nothing is better than understating the actual needs of the users. With the help of social media networks, you can easily monitor the user's activity, their interests, opinions, and trends they are running after. You can always stay a step-ahead among your competitors and focus on customer satisfaction. Various tools give you the ability to measure conversions based on posts.
Conclusion:
Social media brings all the advantages to your business. After the inception of social media, the large-sized industries started from scratch. It gives small and medium-sized enterprises enormous opportunities to capture a vast audience and set foot in the industry. The cost-effective nature of social media makes it best as you hardly got anything to lose. You can hire a digital marketing agency for maximum results in less time.
Are you looking for effective social media optimization services to give your brand a compelling voice? We at Propel Guru, a full-fledged sales and digital marketing agency, offers you top-notch and robust social media service as per your business requirements. Get in touch with the top social media experts now!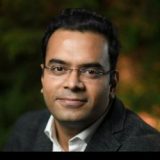 15+ years leading business operations and client management in the segments of digital marketing and CRM. Driven by test-driven development paradigms, and exceedingly collaborative across all disciplines (from stakeholders to product to design to development to users – and back again).
Hire the best Digital Marketing Company from Canada. Choose certified Digital Marketing Specialists from Propel Guru now.