Introduction 
Are you looking for consistency in your social media marketing? Want to attract visitors to a great extent and increase brand awareness & visibility? 
Then we got you the best solution: SOCIAL MEDIA POSTING CALENDAR.
Wondering, Why? Simple, because it will do wonders for your business.
A social media posting calendar is an excellent help for a busy social media marketer. It offers a much more efficient way of working & planning out all the tasks & activities. You can improve your performance by quickly setting up a social media calendar. However, it is a straightforward process. 
If you find it a little confusing, Propel Guru, a Social Media Marketing Agency, is here to help you with the best calendar ideas & creation to get you the desired results.
Initially, let us understand what a Social Media Posting Calendar is. Next, we will move to why use a Social Media Calendar and go further into the steps to create a Social Media Calendar and the frequently asked questions. 
What is a Social Media Posting Calendar?
A Social Media Posting Calendar provides an overview of your imminent social media posts. It helps you to plan, organize, and schedule your future posts. It tracks what is posted and coordinates your efforts with teams, cutting across functions. 
Moreover, it is handier when you manage multiple social media accounts. The calendar gives a unique voice to your posts, manages various versions, and determines what to post on each platform. 
Furthermore, this helps you with a strategy for content, maintain uniformity, and cater to your target audience. 
Adopting a strategic approach to your planning, a Social Media Posting Calendar saves precious time and helps you be more effective with social media marketing. 
Why Use a Social Media Posting Calendar?
There are two critical aspects of Social Media Marketing. One is consistency, and the other is understanding the target audience. On top of this,  72 % of the US population relies on at least one social media post.
While making Social Media posts on the go, you may face difficulties reaching out to your target audience, so creating a Social Media Calendar is the best option. It helps you know where your target audience is and what their preference is. 
The next factor shaping Social Media Marketing is consistency. But, it is indeed a difficult task. How to come up with top-quality content whenever you post? Planning well in advance is essential. 
A Social Media Calendar also helps save time, create brand identity, reduce errors, etc. In a nutshell, a calendar improves social media performance. 
Steps to Create a Social Media Posting Calendar
Step 1: Review Your Social Media Goals 
Before creating a plan, you must clearly understand your goal. You can create content to achieve these goals since it is easier when you know your inclination of direction. 
Before creating the Social Media Posting Calendar, it is necessary to sit with your team and note down the goals. Goals must be measurable, relevant and achievable. 
Also, you must understand the KPIs to measure the performance pitted against these goals. What matters most – clicks, followers or impressions?
Step 2: Audit Current Accounts 
The next step is to understand your current performance. Take this as your baseline for testing changes and make changes to your strategy.
You must keep track of the KPIs for your Social Media Posting Calendar and keep improving the processes. This will help you get information such as best-performing posts and campaigns, gaps in content, audience demographics, poor results, etc. 
All these are related to your past performance to deliver the desired content for your audience. 
Step 3: Choose the Platforms 
It would be best to find out where your target audience hangs out. The platforms visited by Millennials will differ from those used by Gen X.
Since you have resource constraints, your choice lies within a few platforms. Check out the image below and find the best fit for your target audience. For example, as per Pew Research, a third of US adults (31%) get news from Facebook and a quarter from Twitter.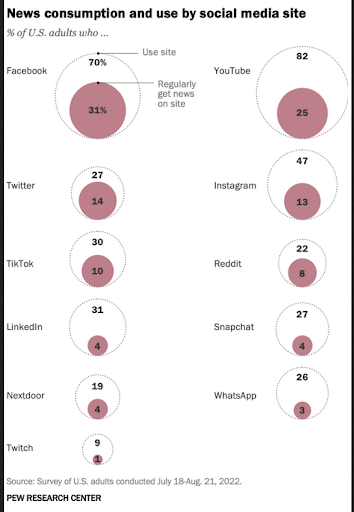 (Credit:https://www.pewresearch.org/journalism/wp-content/uploads/sites/8/2022/09/PJ_2022.09.20_social-media-news_0-02b.png?resize=740,1118)
Step 4: Plan Your Posting Schedule
You should know how frequently you will post and how much you want to prepare the posts in advance. The posting cadence will optimize your content creation process and help you to find your capacity. With the cadence, you can send requests to your design team in advance, not overloading them. 
There is no specific answer for how frequently you post. The answer varies from one business to another. Most algorithms value consistency. It is important to maintain a schedule that offers consistency. A good Social Media Posting Calendar helps you to have complete control.
Now, it is time to build the asset library. It is easy to source images or videos with the library. 
Step 5: Determine the Type of Content 
It is wise to break the content into categories so that your audience gets a content mix. Two rules guide you to offer a range and make your life easier. 
These rules are:
80/20 Rule 
It strikes a balance between audience engagement and attempting to sell your product. 
So 80% of posts help to engage, educate and inform, and the balance is used to promote your business directly. 
Social Media Rule of Thirds 
Posting the same type of content tends to be boring. So, this rule will allow you to promote ⅓rd of your content, ⅓rd will share curated content, and the balance will share personal interactions with your followers. 
Step 6: Track and Report Published Content
This practice helps you to find past trends and social media analytics data in the posts varied from time to time. One example would be impressions or likes for the same post for the first hour. This way, you can find out what works best and continuously sharpen and refine your campaigns. 
Social Media Content Calendar: Frequently Asked Questions
What are the Benefits of a Social Media Calendar?
The benefits are saving time, reducing errors, and becoming more consistent and strategic. It provides better content and improves your brand engagement. 
How to Create a Monthly Social Media Calander?
The best way is to use a spreadsheet since it is easy to set up and prepare a content plan quickly. 
What are the Elements of Your Social Media Calendar?
Some elements included are channel used and posting frequency, tone of voice, images, hashtags, metrics on post-published and much more. 
Conclusion 
Creating a Social Media Posting Calendar is relatively easy, and it helps to outline your strategies, saves time, builds brand identity and creates top-quality content. It enables you to cater to your target audience's needs consistently.
However, there are many challenges in creating an excellent Social Media Posting Calendar, such as figuring out what to post, the frequency of posts, staying aligned with trends, creating engaging content and many more. In a nutshell, you can improve your social media performance drastically with a calendar. 
So, do you also want to create consistent social media marketing? Propel Guru is a top-notch creative digital marketing company, and the social media marketing consultants at Propel Guru will help you to improve your performance in an unprecedented way. 
Visit this link to read our previous blog on Social Media Marketing.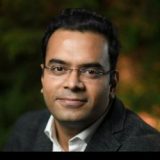 15+ years leading business operations and client management in the segments of digital marketing and CRM. Driven by test-driven development paradigms, and exceedingly collaborative across all disciplines (from stakeholders to product to design to development to users – and back again).
Hire the best Digital Marketing Company from Canada. Choose certified Digital Marketing Specialists from Propel Guru now.