Analyzing LinkedIn statistics should be essential for your social media strategy if your organization uses LinkedIn for business. Analytics tools allow marketers to track various social media measures and report on their results. As a result, LinkedIn has become the go-to social media platform for B2B companies and top digital marketing agencies in Toronto. Notably, 79 percent of marketers agree that the platform is the leading source of fresh leads for anything from locating top-tier talent to showing your business's influence.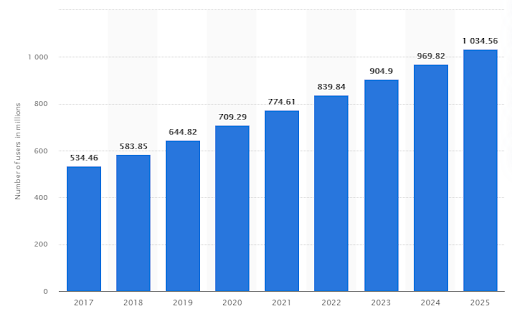 Growing on LinkedIn, on the other hand, necessitates an entirely different strategy than what works on Facebook, Instagram, or Twitter. As a result, LinkedIn not only expects more polished and professional material, but the platform also has its own set of criteria. 
LinkedIn analytics tools allow marketers to track several social media metrics along with the reports. But why does it matter? First, tracking LinkedIn analytics is critical for quantifying your social media marketing efforts and providing the data you need to increase your social media ROI and meet your social media goals. After all, if you're not collecting data, you are merely guessing whether your brand is on course to accomplish its objectives.
In other words, by leveraging LinkedIn analytics, you can tell with certainty whether you have reached a new milestone, such as record audience growth, engagement, or conversions.
Let's now understand how to get started with LinkedIn analytics and track your organization's metrics on this networking platform.
How To Utilize LinkedIn Analytics?
To begin, be aware that you can track LinkedIn metrics either directly or through a third-party service. Your social media marketing approach will determine the path you choose.
If your company uses LinkedIn, you will find all the information you need there. A third-party service can be more efficient if your brand is active on multiple social media networks. It displays performance numbers from all of your social media networks in one location.
Here are the steps that you are required to follow while getting started with LinkedIn analytics: 
Begin by logging onto your LinkedIn profile to have access to the LinkedIn statistics dashboard. 


Go to the LinkedIn company page you are in charge of. Page analytics are only viewable to page admins or, at the very least, those with "analyst" access.
What Are 5 Types Of LinkedIn Analytics?
1. Update Analytics:
These analytics show how effective your LinkedIn posts are, whether or not your followers find them interesting, and they aid social media managers in identifying trends and patterns. If your update statistics show low post interaction, for example, you might try modifying the time you schedule posts to publish or the type of material you publish.
A scheduling tool can help you streamline the publishing of your LinkedIn posts and boost your brand's update stats. You can schedule posts with your other bulk schedule, social posts, or auto-schedule, in addition to seeing the optimal days and times to publish material. 
Update highlights, which provide a glimpse of the relevant indicators, are now available in LinkedIn analytics. The highlights display the total number of likes, comments, and shares received in the preceding 30 days, as well as the % change from the previous 30 days.
2. Employee Advocacy Analytics:
Employee advocacy statistics allow page admins of a LinkedIn Page to assess employee and member engagement trends with content recommended to employees on the My Company tab.
3. Follower Analytics:
These stats show how people are reacting to your page's content and updates. Knowing more about your followers will enable you to design content that speaks directly to them, increasing engagement and traffic.
LinkedIn displays this information based on your followers' geography, job title, seniority, industry, and organization size.
4. Talent Brand Metrics:
Super admins who manage LinkedIn Career Pages have access to these analytics. Tracking these data could be beneficial if one of your LinkedIn social media goals is to recruit new talent to your firm.
5. Visitors Analytics: 
These look a lot like follower metrics. These figures reflect who visits your page but isn't yet a loyal fan of your brand on LinkedIn. To put it another way, having demographic data on who is visiting your page can help your company discover patterns and customize its updates to those individuals. For example, visitors may convert to new followers, as a result, enhancing social engagement.
Which Are The Best LinkedIn Analytics To Track?
Impressions: This metric indicates how many times your LinkedIn update has been visible for at least 300 milliseconds. When a person logged into LinkedIn sees the post at least 50% of the time, this is tracked. 
Clicks: A click indicates that your call-to-action was successful. In other words, instead of scrolling through anything you posted on LinkedIn, a user interacted with it.
When a signed-in member clicks on your post, company name, or logo on LinkedIn, it counts as a click. Other interactions such as shares, responses, and comments are not included.
Comments, Shares, And Reactions: These engagement analytics tracks how many times your post was reacted to, commented on or shared. In addition, different emoji responses to your material are displayed through reactions. Users can choose from various emojis to express their feelings about the content you share, such as liking it, celebrating it, supporting it, loving it, thinking it's intelligent, or curious about it.
The amount of times a person decides to share your material with their own LinkedIn network, hence increasing the reach of your article, is referred to as shares.
The number of user comments placed beneath your content is referred to as comments.

Conclusion
If you are developing an online social media marketing agency, LinkedIn Company, or Showcase Page, it's not enough to presume that you will get many visitors. That's where LinkedIn's Analytics comes into the picture. They provide a quick snapshot of how your pages perform and who you could be missing out on. You will also see how individual postings are doing and the engagement rate of crucial indicators.
So, now that you are well-acquainted with how critical it is to keep track of your LinkedIn stats, keep in mind that LinkedIn, like its metrics, is a constantly evolving game. Therefore, we recommend performing a period-over-period comparison to assess how far you have come in the current reporting period versus the prior one. 
Want to generate high-quality leads and increase your sales and profitability? Get in touch with Propel Guru's team of experts, who will guide you through the process of converting a prospect into a long-term lead.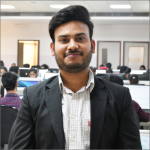 Senior Project Delivery Manager
A passionate and enthusiastic senior digital marketing and sales specialist who is highly proficient in planning, implementing, managing the entire business-to-business sales and marketing process for selling the company's advertising products and services. Having rich expertise and in-depth domain knowledge in the field of both sales and digital marketing, he ensures that he has a confident and winning attitude even during challenging business interactions.