Whenever we think of selling something, we think of the result-oriented sales strategy we can create for selling that particular item. We start wondering how it will benefit us in some ways or the other for propelling our business forward. We often come across questions like how we will strategize for a particular product and what business outcomes it will generate. Therefore, all of us need to have a strategy before implementing any plan. 
There are three pillars of commercial organizations:
1. Sales Team
The team's primary role is to find the customer segment of their brand/product to make the sales strategy a success. They dive deep to find out about their customers' psychographic and demographic setup, keep an eye on what products have been bought by their customers, and how many times, categories, and aspects like these. 
2. Categorize Team
This team's role is also equally important, as they keep an eye on their company's revenue generation. As the comparison of revenue generation of previous years, with the current year is necessary. It gives an idea to the companies, as in which service was liked most by the customers and how much they spend on the same, to plan accordingly for future. To margin the revenue, the execution of the four Ps is essential in a classic sense. These are pricing, positioning, peace, and performance. 
3. Centers of Excellence
The primary areas under the excellence category are data analytics, pricing, sales operations, and global accounts. 
Moreover, since the onset of the COVID-19 pandemic, many organizations could not strategize their business models accordingly, resulting in their loss of commercial organizations. Despite all, there are even organizations that came up with some practical strategies to hold their brands in pandemics. But there are some significant changes, which took place after the pandemic. The changes are as follows:
1.  The movement of employees who work in the office to work from home was quite challenging, as they always had the habit of working in the office environment. The latest adjustment was not enjoyed with everyone as time passed. 
2. Since the pandemic onset, a new customer segment was formed, working from home and learning from home. Moreover, countries except the US were unable to adapt to the new segments. The Digital learning system was quite complex for other countries to accept, and their adjustment took a lot of time because of some features, network availability, and many such things. 
3. Another exciting topic was the entertainment of people who got stuck in their homes because of lockdown and had no work to do. Moreover,  some people could not cope with this and went out of their homes for their entertainment. As it all happened so suddenly, everyone got confused with the lockdown plan and could not accept the same.
How Sales Strategy Got Affected With Work From Home?
1. Creation of New Business Strategy – To get through the pandemic and keep the business going, many business people start changing their strategy, sustaining their business at the global pandemic. There were many new strategies that the businessmen could come up with to innovate their business, even if it had risk. Only those businesses which came up with new strategies were able to sustain their business. 
2. Organizations Moving Towards Different Segments – Organizations have started moving towards outcome-based value propositions across all the segments. For example, subscription-based models don't restrict customers with a long-term agreement; instead, they allow the flexibility to cancel the same anytime. In this situation, companies have the pressure of always standing up to their customers' expectations, keeping a focus on the workflow instead of just hardware. 
The recurring value of a product and services is that salespeople must ask their customers in this new commercial landscape. This will help in creating new offers that bring upselling revenues to them. Therefore, the more loyal your product description is, the higher are the chances of getting customer-filled baskets. Moreover, if you make personalized offerings, it will be appreciated more by the customers. 
Personalized offerings are generally subscription-based, according to the needs of the customer. For example, instead of buying an expensive laptop, people could rent one and add subscription value. The plan of subscription could vary according to the needs and demands of the customers. The ultimate goal is to create a customer solution, finding relevance with the same to drive subscription-based revenue and make the upsell feature easy. 
How To Bring Relevancy And Personalization To Sales Conversation?
In this case, first, you need to have a value proposition in mind, then you need to change the pitching approach and the engagement approach because you are moving from a transactional sale to an outcome-based sale. In today's digital era, where social media has taken a peak and sellers have started selling their products on video calls, it becomes tough for them to pitch their prospects if they turn their cameras off. Therefore, sellers have to form a rapport with their prospects through social media before pitching for their product. 
Christoph Schell, Chief Commercial Officer at HP, said, "Social selling is critical. You are now mixing the brand with your brand, representing your company, its values. Sellers need to be consistent with their brands and align them to the company's brand."
The future of social selling will witness a direct touch with every single customer through social selling channels. The value proposition will be hyper-personalized. Moreover, to stand up to the expectations of modern buyers, sellers must be connected digitally.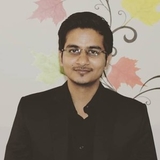 Head of Business Development & Consultant
A successful sales leader, Indrajeet has effortlessly led teams to successful deliveries by redefining business promotion, lead generation, email marketing, and a series of out-of-the-box sales and marketing techniques. Ability to work independently and with cross-functional teams and facilitating truly agile processes while seeking iterative improvement.
Hire Canada's best Lead Generation & Email Marketing Company. Choose certified Sales Specialists from Propel Guru now.