Beginning of the year and starting with our first DigiPlus Fest!!!!
Well, what could be a better start than this? The excitement level is already high because team PropelGuru is attending DigiPlus Fest 2023. 
Let's meet at the Event to grab the opportunity to take as many things as possible, learn about different digital marketing technology trends and thought-provoking business ideas, and get to know the success stories of other brands and businesses. 
As we are a leading digital marketing agency, it would be great to see how our services can help cater to your business and your business could benefit us. Who knows a history-making collaboration waiting ahead?
Moving ahead, let's first see what this event is all about-
DigiPlus Fest 2023, an initiative by ETBrandEquity, is an Indian Digital Marketing Event to be held on the 2nd and 3rd of February, 2023, in Pullman Aerocity, New Delhi, India.
DigiPlus is a two-day business networking event with 50+ thought leaders and industry experts coming together to tell the success stories of their businesses that have leveraged digital marketing solutions. 
Along with it, 1000+ digital marketing professionals will witness the fantastic night summit going to happen later with live entertainment and exclusive networking opportunities.
Initiated by ETBrandEquity, DigiPlus Fest aims to bring everyone and everything together that is Digital. 
DigiPlus Fest 2023 is the largest gathering of today's and tomorrow's headline makers, covering everything from first-party data, ad fraud, anti-tracking technology, affiliate marketing, cloud computing, and more.
The journey from DigiPlus Conclave to DigiPlus Fest
DigiPlus Conclave was launched in the year 2020. 
3000+ attendees have witnessed the Conclave, and 100+ speakers have participated. 
20+ partners trusted DigiPlus Conclave, and it was focused on the deep emphasis on decoding industry trends. 
In 2022, DigiPlus Conclave became DigiPlus Fest 2023, which will be this year's biggest Event.
Get to know everything about Digital Marketing-
DigiPlus Fest will be going to be an enthralling event of the year 2023. 
A few of the topics that are going to be covered in the Event are –
Why is Digital Media considered to be the White Knight of Indian Advertising?

You will learn everything about being digitally creative in the Indian advertising industry.

Marketing Analytics has become mainstream in 2022; understand in-depth how and what future predictions are.

Knowledge about Ad-Tech – The Science behind reaching to right audiences programmatically.

The surge in Mobile Video Content Spending – Mobile advertising expenditures share is expected to increase by a CAGR of 32.06% to reach 78% by 2023 (Rs 27,931 crore) with the introduction of new applications and better connectivity technologies.
Know the Speakers
DigiPlus Fest 2023 will witness many great leaders and experts guiding new, young, and energetic business mindsets with their knowledge and expertise. 
Among which few of them are –
Naveen Munjal –

Managing Director at Hero Electric Vehicles

Sandeep Varaganti –

Chief Executive of Marketplace, Reliance Retail

Anil Agarwal –

Additional Secretary at the Department for Promotion of Industry and Internal Trade (DPIIT), Government of India

Bhuvan Bam –

Founder of BB Ki Vines

Gayatri Mathur –

Director of Growth, Blinkit

Amritansu Nanda –

Chief Marketing Officer, Zepto

Vandana Chopra –

Partner and Head of Brand and Communications, KPMG in India

Soumyadip Chatterjee –

Brand Marketing Director, Snapdeal

Vijay Iyer –

Director of Ad Sales, Amazon Ads India

Manikanth Devarakonda –

Director of Marketing & Growth, Urban Company and many other business pioneers with different backgrounds.
Along with the speakers, there will also be various Dialogue Digital Speakers too.
Who Should Attend the Event?
1000+ industry professionals will attend the Event and delight it with their presence.
If you are a CEO, CMO, CCO, or CIO in your company, the Head of Digital & Innovation, Analytics & Consumer Insights, or Products & Brand, your agency belongs to Technology Companies & Professionals, Digital Marketing & Media Buying/Planning; this Event is for you.
You will grab knowledge, improve your learning, and take a bunch of upskilling ideas and memories with you.
Why should you attend the Event?
Learn from industry thought leaders and innovators about new ideas and technologies.

Become a part of the agenda developed by marketers for marketers.

Your digital marketing will be elevated with actionable insights.

Get inspiration from businesses that have successfully leveraged digital marketing.

Learn how to transform your business through thought-provoking presentations.

Make connections with the best digital marketing professionals.

Discover the latest marketing, design, and technology trends.

Get a chance to attend knowledgeable workshops and EXPO.
DigiPlus Fest 2023 Certification Workshops
With the ETBrandEquity DigiPlus Fest Certification Workshop, you will gain an understanding of the digital marketing ecosystem to plan revenue-generating strategies based on this medium.
The workshop will be for two days for 10 hours, with the LIVE sessions and a certain amount of fees. 
It will consist of 5 different modules, as given below.
Module 1:

Winning with a Mobile First Approach

Module 2:

The Digital Advertising Mix: Segmentation, Targeting, Personalization, and Optimisation

Module 3:

Understanding the Core Behaviors Of Customers In The Digital World

Module 4:

Making Digital Work by leveraging Social Media, Communities, and the Power of Conversation

Module 5:

Emerging Technologies in Digital Marketing
If you want to apply for the DigiPlus Fest 2023 Certification Workshops, click here: https://brandequity.economictimes.indiatimes.com/digiplus-fest-certification-workshops 
How can you Apply for the Event as a Delegate?
DigiPlus Fest will going to be one of the best events of the year. Who wouldn't want to take advantage of the same? Well, You can join the Event as a delegate in various categories.
If you want to attend the Event as a delegate, you can take one pass from either of the four – Executive, Attendee, Knowledge, and Walk-Through. Each pass has different benefits and charges.
You can register for the Event as a Delegate here:
https://brandequity.economictimes.indiatimes.com/digiplus 
Bottom Line
DigiPlus Event is one of the highlighted Events of the year 2023, and everyone who wishes to lead with the digital in the upcoming era should attend the Event whatsoever. 
India will be able to decode global trends at DigiPlus Fest 2023, and we all should be part of the same to witness a history-making digital fest of all time.
For more information & connect with us, make sure to follow us on our different social media channels, YouTube, LinkedIn, Facebook, and Instagram.
See you all in DigiPlus Fest 2023!!!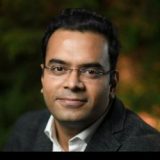 15+ years leading business operations and client management in the segments of digital marketing and CRM. Driven by test-driven development paradigms, and exceedingly collaborative across all disciplines (from stakeholders to product to design to development to users – and back again).
Hire the best Digital Marketing Company from Canada. Choose certified Digital Marketing Specialists from Propel Guru now.