Keeping track of the website stats is a crucial component of establishing your internet business. It is essential to monitor your site's critical data to figure out what's working and alter your strategy accordingly. Integrating Google Analytics and Google Search Console makes it easier for users to see their organic ranking data from Search Console blended with page-level data from Google Analytics.
By linking both platforms, top digital marketing service providers can get the data from Search Console into their Analytics reports. Organic search behavior analytics, such as goal completions, are stored in one place depending on the visitors' landing pages, devices, and countries. Moreover, by integrating Search Console and Google Analytics, you may look at landing pages or queries with a poor CTR and make smarter decisions on how to increase your pages' SERP rankings.
Before jumping on to the steps involved in integrating the two platforms, let's first understand more about them.
What Is Google Search Console?
Google Search Console allows you to gather information about your website and its visitors. You may use it to find out how many people are visiting your site, how they found it, whether they are using a mobile device or a desktop computer to access it, and which pages are frequently seen on your site. Moreover, Google Search Console can also help you detect and fix website issues, create and check a robots.txt file, and publish a sitemap.
What is Google Analytics?
Google Analytics provides an extensive view of the performance of your website or application. It integrates with Google's marketing products, including Google Ads, Data Studio, and Search Console, making it a popular choice for anyone who uses various Google products. Moreover, Google Analytics is a good choice if you want a lot of data and have the time and skills to evaluate and administer it. This platform is unquestionably time-consuming and comes with extensive features, helps maintain campaigns, much more.
Steps To Integrate Google Analytics And Google Search Console
Google Analytics and Google Search Console may deliver the same data. There are, however, some significant distinctions between these two Google services.
Google Analytics provides more details about who is visiting your website, including how many visitors you have, how they arrived at your site, how much time they spend on it, and more.
Google Search Console is all about giving you more detailed information on who is linking to your site. It even informs if there is malware or other issues on your website and keywords your website shows in search results.
You might not be getting the same information in both places if you think you're looking at the same report. You may link your Search Console, and Google Analytics accounts together to get the most out of the information they provide. By linking these two products, you will be able to mix data from both sources and generate additional reports that can be used only after you have done so.
So, let's begin with the process of integrating the two.
Step 1: Create an account for your website on Search Console.
Go to Search Console and tap on 'Add Property.' After this, add your website's URL prefix or domain. After this step, you will have to verify your site.
You can verify your website in the following ways:
HTML file upload: This is Google's preferred method of data collection. Google will send you a file to upload to your website. After that, you will have to double-check the upload and confirm your ownership.
HTML tag: You will get a tag to add to your website from Search Console. Once installed, Google will be able to authenticate your ownership.
Google Analytics: For this to work, your tracking code must be in the correct position, and you must have 'Edit' rights. If everything is according to the requirement, you can click verify to link your Google Analytics and Search Console accounts.
Domain name provider: From a vast dropdown menu, you will have to select a supplier. If you are not sure where to look for your domain host, Google has different records that can help.
Step 2: Submit Google Analytics code to your website.
Log into your Google Analytics account and click 'Admin.'
Select the appropriate Account and Property, then select 'Tracking Info' in the 'Property.'
To acquire the website tracking code, go to 'Tracking Code' under 'Tracking Info.' Then you must include it on your website.
Be careful while duplicating the entire tracking code, beginning with Script> and ending with Script>.
Step 3: Integrate Google Analytics and Google Search Console.
Log in to your Google Analytics account and select Admin.
Navigate to the property where you want Search Console data to be easier to access and click Property Settings in the Property column.
Scroll down to Search Console Settings and select Adjust Search Console from the dropdown menu. It should display immediately if you have already confirmed your site in Search Console with the same email address.
Click 'Save' after selecting the reporting view where you wish to examine Search Console data.
Now, you will be able to see a variety of Search Console reports directly from the Google Analytics Acquisition Report.
To find these reports, go to Acquisition > Search Console in Google Analytics.
Where The Reports Will Appear?
Landing Pages: When individuals arrive at your site from Google searches, this shows you the pages they are looking at. You must first click on a specific page URL to learn what search queries brought those visitors to that page.
Queries: This report notifies you about the different keywords Google shows your website for in search results. Also, you can view the Average Position details, which explain what your average ranking is in the search results for a specific term.
Countries: This report indicates where your site's visitors are coming from. When you select a country, you will see the landing pages that those individuals are visiting. Moreover, you will be able to hop back into search queries after clicking on a result landing page.
Conclusion
If you are a top digital marketing service provider, you will need to set up Google Analytics and Google Search Console for setting up your website. These platforms offer free statistics to help you in your endeavors. Integrating the two platforms also makes it convenient to have all of your statistics in one place within Google Analytics. Moreover, combining the two is not a difficult task. So, make sure that you follow the instructions carefully and keep track of whatever property you are connecting to.
While generating leads, are you confused about which marketing channels generate the most interest from first-time visitors? Connect with the expert team at Propel Guru, who will assist you in linking Google Ads with Google Analytics to promote and grow your online business presence.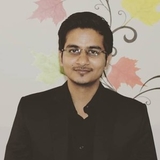 Head of Business Development & Consultant
A successful sales leader, Indrajeet has effortlessly led teams to successful deliveries by redefining business promotion, lead generation, email marketing, and a series of out-of-the-box sales and marketing techniques. Ability to work independently and with cross-functional teams and facilitating truly agile processes while seeking iterative improvement.
Hire Canada's best Lead Generation & Email Marketing Company. Choose certified Sales Specialists from Propel Guru now.