During an economic downturn, it is always the small business that has been hit the most. Do you know why? The main factor is that they weren't expecting the situation to get worse. This time it is the COVID-19 pandemic that has affected the companies. 
Small businesses were not aware of the exact strategies to fight against the crisis. That might be one reason why enterprises collapse even before they set a mark in the markets.
Here is a plan for all the small businesses on how they can survive the pandemic.
Calm Down
The pandemic has created panic in everyone's mind. Don't panic! It will only make the situation worse. Try to control your mind and come up with the best strategies for businesses.
Plan Properly
Have a strategic plan in your mind! Without proper planning, you cannot survive an economic crisis like this. 
Businesses should already have some liquid cash and investments in their hand. Not much, but enough to keep themselves rolling. 
Ensure Cash Flow
That is one of the most important things to do. Small businesses need to ensure proper cash flow in their accounts – be it from their clients or in any other way possible.
Make sure that you can pay all the bills correctly because if you can't do that, you are in serious trouble. That's why the above point planning comes in handy. Without proper planning, you cannot make appropriate decisions.
Also, make sure you get cash from all the invoices and contracts you have come up with in the past. Everyone is chasing for money, so go for it. You are running this business for money, so ask for it.
Engage with your customers
It is imperative to have a talk with your customers and understand their needs. They are the ones who will help in creating a profitable business for you. 
Are you confused on how to do that? Create an online platform. Connect with your customers through social media or e-mail. Let them know that you are available whenever they need you. 
If it is a B2B environment, then it is necessary to create a friendly environment with them. 
Ask them what they are wanting from your business and how they can improve. This will really help in understanding the mindsets of the people
Bank is Important
Credit is something that will come handy if you don't have enough money or cash reserves. Go to your bank, have a talk with them. Ask them if you can have a short term loan with lower interest rates. This will help you manage your accounts smoothly.
Employee Mental Health
Employees are the ones who will be confused right now. They are not sure whether the business will be able to handle such an economic situation. As the situation goes down, it is important to calm them down.
Tell them that the company will try its best to handle the pandemic. Inform them the current condition and keep them updated with the upcoming success and failures of the firm.
This strategy will help employees stay productive and motivated.
It is really important to have proper planning before you start your business. If you are already a small-scale business leader and finding it hard to stay on track, then don't give up. Try to implement these strategies in your business. Now you might think, won't it be a risk? It might be but then running a business involves risks at every step! 
Find out how Propel Guru is guiding businesses across the globe with its out-of-the-box digital marketing and lead generation strategies. To know more, call us now at +1 (604) 256-0821 or email us at hello@propelguru.com.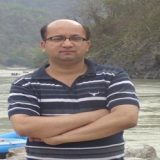 Digital Marketing Head (Creative & Content Strategy)
15+ years of experience working with brands in all stages—from global brand repositioning to integrated marketing, digital product development and experiential activations. Love being in the creative space that targets and helps companies tell their stories and and works with cross-disciplinary teams to design beautiful, functional, forward-thinking, memorable experiences with humans at the center of consideration.
Hire the best Canadian Digital Marketing Company. Choose certified Digital Marketing Specialists from Propel Guru now.