We all know that pandemic has shifted all businesses to digital platforms. Hence, every business, whether small or large, must use Google Ads for driving relevant and qualified traffic to their website. Undoubtedly, Google Ads is one of the most effective paid online advertising platforms that help companies to reach out to anyone who uses Google to look for content, goods, or services on the internet. 
Google Ads and online marketing go hand in hand. Whenever a potential customer is looking for your brand's services, they are likely to search for it on Google first. That's how Google Ads work ‒ the consumer enters the search team, and Google serves them with a relevant ad for that particular service or product. 
If you have ignored the most effective and popular online advertising channel, it's time for you to give it a second thought. Whether you are looking for promoting your YouTube videos through Google ads or increasing your website traffic, Propel Guru, recognized as the best digital marketing company, would help you take your social media game to the next level by planning effective Google Ads strategy for your business.
In this guide, we will let you know Google Ads can assist you in boosting your business and reaching out to new customers. But, before that, let's understand the basics of Google Ads. 
Introduction To Google Ads
Google Ads is the company's online ad program that can be used to build online ads. It targets people who are interested in the goods and services offered by you. Moreover, it allows marketers to advertise their business, sell goods or services, raise awareness, and drive traffic to their website. One can build and alter their ad campaign, including the ad text, settings, and budget, at any time through your Google Ads account. Catering to companies of all sizes, Google Ads comes with varying budgets and promotional objectives. Every marketer must use Google Ads to advertise their product and services to the right audience at a minimal cost. 
Why Should One Use Google Ads?
There are several significant advantages of using Google Ads for your business growth. 
1. Boosts Leads Engagements – Marketers can take advantage of generating leads with Google Ads. If you set up your campaigns correctly, you can engage many leads to your website. Google Ads helps you to target people who are looking for what your company has to offer. This allows marketers to refine their searches so that only interested people are directed to your websites.
2. Flexible And Versatile – Anyone who uses Google Ads daily would not deny its versatility. It's appropriate for all types and sizes of businesses. This online advertising platform works with a variety of other marketing channels and software programs. In Google ads, campaigns can be tailored easily to target particular types of online users. For example, you can target the audience based on their computer type, location, and demographics. 
3. Provides High ROI – Unlike other marketing techniques, Google Ads only pays you when a person clicks your ads. After optimizing your Google Ads campaigns, you can get a high return on investment. However, this might not be possible for other marketing strategies. Notably, the process of optimizing and getting paid for your ads is a time-taking process. Meanwhile, you can keep track of your campaigns and test them as well. 
4. Quick And Accurate Results – Known for delivering precise and fast campaign results, Google Ads is a highly transparent system. It makes the process of analyzing the campaign's progress easier. Google Ads comes with a user-friendly dashboard, enabling the user to get the information related to each ad campaign, including keywords entered by the website visitor, cost of clicks, and ads clicked. 
5. Brings Massive Traffic – Google takes pride in presenting relevant content and advertising. Its search engine algorithms are constantly evolving and improving to deliver the most relevant search results and ads. Due to Google's supremacy and large user base, it provides massive traffic to companies every day. This will help companies to advertise their ads and bring in high-quality leads and visits to their website. 
Conclusion
The search rate of Google is 2+ trillion every year. Thus, the use of Google for advertising your business is one of the most effective and popular methods. With Google ads, people who are likely to be interested in your goods and services will see your ads online, while those who aren't will be filtered out. You will also see whether or not those people clicked on your advertising. It handles millions of daily internet searches and provides company owners with a one-of-a-kind opportunity to turn many of them into leads and customers. 
Do you want to supercharge your business growth on social media? Get in touch with Propel Guru, the best digital marketing company, offers robust and affordable digital marketing services to give your business a competitive edge and set it apart from the competition.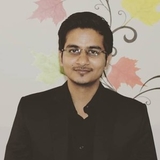 Head of Business Development & Consultant
A successful sales leader, Indrajeet has effortlessly led teams to successful deliveries by redefining business promotion, lead generation, email marketing, and a series of out-of-the-box sales and marketing techniques. Ability to work independently and with cross-functional teams and facilitating truly agile processes while seeking iterative improvement.
Hire Canada's best Lead Generation & Email Marketing Company. Choose certified Sales Specialists from Propel Guru now.