Make content effective and catchy so that it turns out to be SEO-friendly; all it takes to place it right. SEO, as the letters state Search Engine Optimization which assures that the search algorithm can have easy access in understanding the content.
The specific steps which can make it possible are:-
The idea should match to a searchable phrase.
 The idea of the content should get aligned with the phrase used so that it intrigues people with their thoughts.
With this, the basic idea should be to generate organic search engine traffic; for this, the necessary step is first to know the audience and the keywords that are commonly in use in their search.
It is required because it helps research, to know what is typed more by people in the search box- it would enhance your thought and make it more niche, specific and structured, which will eventually reach out to many.
Content should be structured.
The content should have an introduction to the topic with added phrases in the body and, in the end, concluding it with relevant statements and examples.
Use paragraphs and headings. 
The words of the content turn out to be more visibly apparent, and it also helps the search engines sort the main topics from the long post and help them provide your content to the right person.
People generally are not interested in reading out extended content, and eventually, it turns out to be losing interest in the people. Therefore, it is necessary to make it short and informative.
Keywords are those words that create great significance in the content
By adding appropriate keywords, your content will have the chance to be on the first page of the search, which states that many people would read it.
So, these were the steps to make the Content SEO-friendly. Don't miss them. Apply them to make your content better.
 For more information about the subject, you can visit Propel Guru and follow us on Facebook, Instagram, LinkedIn, and Twitter.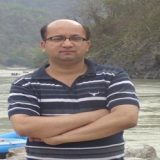 Digital Marketing Head (Creative & Content Strategy)
15+ years of experience working with brands in all stages—from global brand repositioning to integrated marketing, digital product development and experiential activations. Love being in the creative space that targets and helps companies tell their stories and and works with cross-disciplinary teams to design beautiful, functional, forward-thinking, memorable experiences with humans at the center of consideration.
Hire the best Canadian Digital Marketing Company. Choose certified Digital Marketing Specialists from Propel Guru now.