The concept of social media has changed a lot over the years, especially after the pandemic situation. Even though the fundamental ideas remain the same, the way we engage and connect with people has changed dramatically. 
The topmost word that stays focused on social media marketing is 'engagement.' Individuals and businesses are trying out different ways to engage with their target audience, which means following the pages and commenting and sharing the posts.
Let me share with you some of the best social media content ideas to increase engagement.
1. Ask The Audience
Social media platforms like Instagram, LinkedIn, Twitter, and Facebook have come up with the best ways to engage with their audience, and that is the Polls. 
Users can create polls on social media platforms and ask the audience some engaging questions to which they are willing to reply. They can even post questions on Quora, a popular question-and-answer website, where your followers can themselves answer in an interactive and timely way.
You can even conduct personality quizzes where your audience gets to know their personality. Sites like Buzzfeed came up with this idea many years ago to help promote their brand.
2. GIF Conversation On Twitter
Many marketers might feel that Twitter has lost its power. But the thing is Twitter is the best channel for online discussions, customer service, and customer feedback. All in all, it is the best way to reach B2B audiences.
To get quick engagements on Twitter, you can try out using GIF threads to gain people's attention. You can even ask your audience questions or tell them to respond with a GIF in the comments. This form of digital marketing has been gaining the attention of many people on Twitter because it involves visuals rather than text. This strategy is commonly popular amongst the sports community.
3. Create Themed Content
Themed contents are something that attracts a lot of audiences. Some businesses have even started using hashtags like #ThrowbackThursday or #MondayMotivation to attract people to their page. 
Also, you can go for content like Best Performer or Birthday Month to showcase how you are engaging with your employees as well as the audience. 
4. Encourage User-Generated Content
User-Generated Content is the one that works best for a business to popularize. Businesses can create user-generated content and campaigns over events like festivals or conferences or product launches. It helps to keep the content rolling.
For instance, Apple has started a hashtag on Instagram called #ShotoniPhone, allowing users to share their photos and videos clicked on the iPhone.
People who are trying out user-generated content for the first time can run contests to improve audience participation. They can also feature the best content on their page as well.
5. Host Giveaways With Influencers On Instagram
Instagram is the perfect platform to keep a record of all your favorite influencers. Businesses are trying out ways to engage with influencers to get hold of their followers. They conduct contests or giveaways to attract the audience of that particular influencer. 
Giveaways are the best way to increase engagement on Instagram because you get to interact with your audience. Start by asking out small influencers and making out your way to the best.
6. Some Old Fashioned Ways
Sometimes you have to do things in an old-fashioned manner. Engage with your customers by providing them with coupons or discounts on your products and services. 
Facebook is the best platform to promote your offers. You can set up an engaging image with a powerful call to action to attract customers and mention the offer's last date. For instance, "This offer ends in 10 days. Hurry up! Avail it now!" 
This marketing strategy helps you to engage with your audience and create urgency within them to avail of your products and services. Also, pinning the offer post on the top of your page will help people notice it whenever they open your social media page.
7. How-To Video Content
How-to videos are attracting a lot of audiences nowadays. Today's tech-savvy users are open to experimenting with things and finding out ways to learn and upskill themselves. 
Even though how-to videos are a bit time-consuming, you can start with small videos, which showcase the basics of what your business is dealing with. This way, you will make yourself visible in the eyes of your audience.
8. Go Live
Trust is essential in today's world. People are not sure who they can trust. Thus, the best option is to go live on platforms like Facebook, Instagram, Twitter, and YouTube. 
Conduct a webinar and interview an industry expert who can provide a real-time session with the people and answer their questions. This is the best way to engage with your audience as you have a face-to-face interaction with them.
Thus, social media's key success is engaging and connecting with your audience and coming up with different strategies every time. 
Use these ideas to start your own social media campaign, and if you have any doubts regarding how to attract more audience to your social media platforms, contact Propel Guru.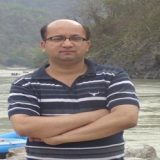 Digital Marketing Head (Creative & Content Strategy)
15+ years of experience working with brands in all stages—from global brand repositioning to integrated marketing, digital product development and experiential activations. Love being in the creative space that targets and helps companies tell their stories and and works with cross-disciplinary teams to design beautiful, functional, forward-thinking, memorable experiences with humans at the center of consideration.
Hire the best Canadian Digital Marketing Company. Choose certified Digital Marketing Specialists from Propel Guru now.