'Social Media Marketing' a term used in every nook and corner of society. It has become the root of multiple brands acting as validation of their existence and a source of promoting their products and services in its customers' eyes. 
Before jumping off to the do's and don'ts of Social Media Marketing, one must know what Social Media Marketing is and its need.  
'Social media marketing is the act of creating content to promote your business and products on various social media platforms, primarily focusing on boosting conversions and increasing brand awareness.' 
The better and appealing the content, the better will be the awareness and reach among the masses. Like there is an antidote for any wound, our daily stress reliever and mood uplifting platforms like Facebook, Instagram, Twitter, etc., have become the antidote for brands and businesses who face problems in placing themselves in the eyes of the public. 
The answer to why it is needed is that- any business, whether big or small, should have a social media presence. It is essential as social media is a platform that is accessed by millions of users all over the world, and promoting your business on such a platform can bring blooming results in engagements towards your product and services. 
Now, coming back on the boat of what are the dos and don'ts of social media marketing. 
Before performing any action or task, there are a set of rules. These rules give us the necessary guidance and help us follow the right path towards a successful result.
Firstly, we will talk about all the Do's you need to consider in Social Media Marketing:
1. Create A Social Media Profile– The foremost and the most crucial part of social media marketing is to create a profile on the social media platform. Building a profile gives a character certificate about who you are. Ensure that the profile is appealing enough to grab attention and have minor details about the organization. Always add your contact details on your page as it allows the viewers to get in touch with you regarding business or any other query. 
2. Set Up A Posting Schedule– No one likes the idea of being poked again and again for the same purpose. It annoys viewers and can try to avoid the brand. Similarly, in social media marketing, you have to think about your posting schedule. Posting regularly on the page can help you reach the target customers while building a social presence in their eyes. Do not spam customers with your posts, as it refrains them from showing interest in you. Instead, set up a schedule for posting so that your work looks uniform and you also don't lose any of your potential customers. Set up a posting schedule for like 3-4 days a week rather than spamming it. 
3. Engage With Your Audience– Nothing is better than landing into a conversation and knowing the other person on a personal level. It helps you understand the other person more deeply and learn more about his or her interests. Similarly, it is imperative to engage more with your audience to gain insights into their interests. Try to involve in a conversation with them, reply to their comments, send follow-up emails, create interactive and engaging polls, share the best answers and queries, etc. It helps you and your customer build a closer relationship and implement any changes suggested by customers. 
4. Post Relevant Content Only– Some businesses often play the trick of posting content that is sometimes not related to their original work. They believe that they are more likely to get responses and maintain a better relationship with their audience. But this is never the style. It is necessary to stick to your business and interact with your audience simultaneously. Always post or create content that is target specific and focuses on your business, and brings better leads. It helps to get better engagement for your business and will not shift your primary focus. 
Now that you have known the best possible doings to boost your business and increase audience engagement. Let us throw lights on a few significant don'ts that an organization should never perform: 
1. Don't Spam Your Audience-  Nobody likes to be flooded with messages of liking, subscribing, viewing, or purchasing the product and leads to an engagement drop for the business. Discover your creative side and curate content appealing that entices users enough to visit your page. Engage with your audience in an organized way to bring the desired results. Always focus on one mantra- "Let your work speak for you."
2. Don't Give Negative Feedback– While interacting with your audience, never reply in a manner that hampers your impression of your audience or potential customers. Also, never speak wrong of the competitors. It portrays that you have a fear of competing with other similar businesses in the market. Respect your audience's feedback and comments, and improve, look for alternatives or solutions that can be incorporated for better results. 
3. Don't Make Grammatical Errors– This is a 'DON'T' that goes without saying. Always proofread the content, article, and description that you post. You must always review and cross-check the videos or images that you attach with your post. Many organizations nowadays have professional proofreaders who make corrections before processing content to be posted on any social media platform. If you refrain from hiring a professional, you can also use apps like Grammarly that help you by providing suggestions for better use of words and phrases.
4. Do Not Respond To Trolls Or Unnecessary Comments– It is often seen that various posts and uploads receive derogatory or defamatory comments and replies on social media. For a successful business or any start-up, it is essential to know that there is an audience of all kinds. Not everyone will visit your page or comment on your post to boost your business or show interest in your posting. Instead, they would be scrolling randomly and commenting for passing the time or forcing you to reply to their unnecessary comments. But you don't have to respond to such comments; instead, you should straight away delete such comments and report those commenters so that the same doesn't happen shortly and doesn't hamper your market position. 
Conclusion- 
Social Media Marketing has become an essential tool for brand promotion and Brand Building and will lay the foundation of any business, product, or service in the coming future. Start implementing the above Do's and Don'ts of Social Media Marketing in 2020 to bring applauding results in your business and audience engagement. 
Are you looking for a social media marketing agency that can aid your organization build a prominent social media presence. We at Propel Guru, offers you top-notch social media optimization services that help your business grow at a faster pace. Get in touch with us now!a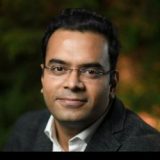 15+ years leading business operations and client management in the segments of digital marketing and CRM. Driven by test-driven development paradigms, and exceedingly collaborative across all disciplines (from stakeholders to product to design to development to users – and back again).
Hire the best Digital Marketing Company from Canada. Choose certified Digital Marketing Specialists from Propel Guru now.