Content marketing is an innovative approach through which brands advertise their products and services by creating compelling sales copy and posting it on various social media platforms. An attractive sales copy helps attract customers to a particular brand and turn them into potential customers. In today's marketing space, many various content forms have come up to make the advertising and marketing techniques useful. 
Apart from that, content marketing has also become important for brands over time. Have you ever been concerned about how you initiate to buy a specific product of a particular brand? Probably NOT! This is the standard answer that will appear when the survey is conducted. Let's look into the stages of the buyer's shopping process.
There are four processes that every buyer goes through before buying a product-
Awareness
Customers may not be focused on the specific needs they want, but once they step through your brand and the solutions you provide to their problems, the customer will buy the same.
Research
Once your brand grabs your prospect's attention, they'll start their research to learn more about your product and other similar products. Customers do this to understand what products are offered and serve them the best according to their needs.
Consideration
At this stage, the customer starts comparing your brand's product with other products to get a clear picture of their buying. This is done to understand which brand offers are best for them.
Buy
Once customers have thoroughly researched and understood the brand, they are more likely to buy the product from their selected brand.
Content marketing is not something you set and forget, especially in this digital marketing era. The marketing rules have been changing over time, which also applies to content to keep pace with the latest trends and strategies.
Here are the golden rules that everyone should follow in 2021 when developing a content marketing strategy:
1. Content has become a part of the buyer's journey
With the global pandemic unfolding and people trapped in their homes, digital marketing has led to businesses' increasingly important practice. Since people have started using technology more often to make themselves aware of the current happenings worldwide and continue purchasing, digital marketing has gained much popularity over time. Today's consumers even prefer to sit at home and browse the internet for a product they want to buy from a particular brand. Therefore, content is the main focus of marketers to describe their products and services best. This is also because consumers nowadays don't go straight to a store for buying where they can feel the product and get an idea.
2. Content Driven Remarketing
This marketing is brought into practice, when your customer leaves reading about your product in between. Then, if they revisit your website, you can develop some other strategic content that can be shown to your customer to make them turn into a potential customer.
For example, you open Myntra to read about a particular product you want to buy, but then you get an urgent call, and you leave that page and forget to come back to it. The content shown on your screen to convince you is known as remarketing, as you are pitching again for the same item.
3. Video Content
Video content production has grown in popularity these days. It plays a vital role in attracting influential people in your niche, generating potential customers, and even being a method of generating additional income. Besides, these ads are much easier to serve than others. Video call recording via Zoom and Google Meets is at the forefront as the consumers like them.
4. Growing Competition
From the start of COVID-19, one thing has become clear: if a brand doesn't have a digital presence, they are likely to stay back. Because companies that don't have an online presence struggle to survive; hence, they have to start formulating their digital strategy to go beyond the stage. As many companies are active in the digital marketing space, competition has also increased significantly. That's why every company wants to be the best and develop a strategy to help them lead. Therefore, it is extremely important to focus on a creative message rather than passing huge budgets.
5. Marketing on Different Platforms
With technology changing rapidly, it is crucial to stand up to all the parameters in today's world. By turning your visibility across all platforms into a social media presence, you can reach a wider audience. There are various marketing tools out there to publish and track content across multiple platforms.
Therefore, it has become clear that these rules must be followed in content marketing for business success and achieving real results. Moreover, it is necessary for brands today to create compelling content marketing strategies keeping in mind the COVID-19 pandemic and the focus on customer's needs that contributes to the bottom line results of the business.  And if a brand fails to consider these points in its content marketing strategies, it could lead to large pitfall traps in the long run.
Let's now deep dive into the top content marketing trends that will dominate the year 2021:
Top Content Marketing Trends For 2021
1. The topical authority will be replaced by keyword research, as there will be a time when link relevancy will decrease. 
2. Content that drives value will reach the heights, unlike now that even if the content is not so worthy with research, it will pop up in the research bar.
3. Original research will have weightage, as it is a well-known fact that content marketing is all about influencers and their thought process. But sometimes, these things don't work, so the weightage of original research automatically goes high.
4. Content will become more interactive and engaging, as eight seconds is the maximum period for content to gain attention. Therefore, GIFs, short videos, and infographics will be used on a large scale.
5. The user's experience will become a differentiator, especially after the pandemic customer satisfaction has become the primary concern for the marketers. 
6. Content templates will thrive, as brands will indulge in making templates related to their products. This will also help the users to have a glance at the services offered by a brand. 
As the adage goes, "Content is king," it continues to be true in 2021. It plays a critical role in any organization's marketing strategy to help them reach their brand's audience. These aforementioned latest trends and golden rules of content marketing offers a tremendous opportunity for today's businesses to maximize ROI and drive tangible business outcomes. As a content marketer or business owner, if you want to take your company forward in 2021, make sure to follow the latest content marketing trends to build a better content marketing strategy to achieve great business results.
.
Want to stay up-to-date with digital marketing trends and enhance your digital marketing skills? Subscribe to our YouTube channel now to learn the core concepts of digital marketing from industry experts.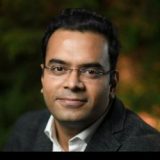 15+ years leading business operations and client management in the segments of digital marketing and CRM. Driven by test-driven development paradigms, and exceedingly collaborative across all disciplines (from stakeholders to product to design to development to users – and back again).
Hire the best Digital Marketing Company from Canada. Choose certified Digital Marketing Specialists from Propel Guru now.