With the turmoil of the pandemic behind us, it's time to look ahead and consider our approach towards the rest of the months in 2021. As the worldwide pandemic increased its pace, digital transformation became a reality for organizations of all types. Most notably, eCommerce sales expanded, consumers spent significantly more time on social media, and video conferencing became commonplace. This has resulted in a significant transition in the way brands interact with their customers. Nonetheless, by offering Canada's best digital marketing services, Propel Guru aspires to assist you in the upcoming digital venture for 2021. 
Marketers must remain on top of changing digital trends to quickly adapt to new technologies that can help them grow their business, create leads, enhance relationships with existing consumers, and gain a competitive advantage. So, in this guide, we will look at the top 6 digital marketing trends you must focus on and where you should plan to spend your money in the next quarters to stay ahead of the pack.
1. An Increase In Video Marketing
To be precise, video is used as a marketing tool by nearly 9 out of 10 businesses. According to recent research, by 2022, video is predicted to account for 82 percent of all consumer internet traffic. The interactivity of video provides a fantastic chance for brands to engage with their audience while also shortening the communication gap between them and their following. 
Have a look at the video below, where we have explained why video marketing is the best way to connect with your existing and future prospects. 
2. Personalized Email Marketing
The growth of personalization is the most significant change in email campaigns. Consumers are more interested than ever in personalization. However, email marketing necessitates extra effort on your part to set your company apart from the competition. As a result, email marketing initiatives should be more tailored. Give your consumers enough information to appeal to their desires while also clearly stating your expectations. Add a call-to-action, which can include a link to your website in your email. 

3. Engagement With Content Marketing
Around 94 percent of businesses will use digital content marketing methods by 2021. Blog postings, emails, and case studies are the top three types of material employed by B2B marketers. Companies should mark new ways of presenting their information in light of these trends to stand out among the ever-increasing competition. In 2021, SEO will be a top concern. Hence, you should improve your content to appear on the first pages of Google searches. Remember to generate content that meets your audience's wants and assists them in resolving their issues.
4. Surge In Influencer Marketing
Influencer marketing is a method of marketing that promotes brands, their products, services, and content through influential people on social networks. The primary elements that predetermined the most important trends in influencer marketing for 2021 were COVID-19 and the rise of Gen Z. 
For social media posts, collaborate with influencers. In this type of collaboration, they will generate and share material to promote your company on their social media profiles. Identify a group of bloggers or website owners who have a following in your niche. Inquire if they welcome guest blogger submissions for their websites.
5. Shift To Non-Linear Customer Journey
Customers want to interact with their companies holistically as more and more commerce takes place online. With everything at their disposal, customers sometimes buy, sometimes check in on social media, sometimes buy right away, and sometimes wait a week to conclude. Hence, one can anticipate a decrease in the linear customer journey where they are taken through every touchpoint from awareness to decision. 
Every consumer is unique, with their own set of needs, wants, preferences, and behavior patterns. Customers must be seen as people by brands, and each relationship must be unique. The voyage is now in constant motion in the current day, with the course firmly in the clients' hands. A brand can build genuine relationships and become more relevant in the modern, multi-channel environment by making this shift.
6. Boost In Marketing Automation
With the advancement of digital marketing technologies, it should come as no surprise that marketing automation will become an essential industry standard. With thousands of touchpoints across numerous platforms, the customer journey is so dynamic and fluid that advanced attribution models are the only way to forecast outcomes and calculate ROI reliably. It will become practically tricky to track these figures manually as a firm grows.
That's where a marketing automation platform will come into the picture. This technology will advance further in 2021, allowing marketers to convert leads more effectively, provide targeted content, and track results.
Conclusion
Businesses worldwide had a difficult time as the pandemic shattered marketing plans and expectations, leading to the downfall of some companies in the market. But is it all doom and gloom? Not in this year, at least. In 2021, there will be new marketing trends to evaluate and follow. 
Any company trying to compete in today's market must be able to adjust to changing trends. However, balancing between trends is critical since, once a trend gets popular, it frequently shifts its course or vanishes from the market due to oversaturation. 
Want to stay a step ahead of the competition? Contact Propel Guru, one of the top digital marketing agencies in Toronto, whose team of experts will help you build your marketing strategy on a solid foundation of high-quality content targeted to pique your audiences' interest.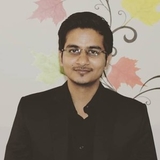 Head of Business Development & Consultant
A successful sales leader, Indrajeet has effortlessly led teams to successful deliveries by redefining business promotion, lead generation, email marketing, and a series of out-of-the-box sales and marketing techniques. Ability to work independently and with cross-functional teams and facilitating truly agile processes while seeking iterative improvement.
Hire Canada's best Lead Generation & Email Marketing Company. Choose certified Sales Specialists from Propel Guru now.