"Everything is designed. Few things are designed well- Brian Reed."
The technology around us is advancing at a rapid speed & we are accepting all the new trends with open arms. After the increase in the usage of smartphones, the website development scenario is completely transforming. The way people worldwide access the web gives a new edge to change your business methods to success.
Businesses of all domains are paying utmost importance to web design & development. It helps gain better user engagement and increase business' revenue. Small and medium-sized organizations consider website development an easy and better way to capture a large user base and boost ROI.
The term 'World Wide Web' came into existence in 1990 & since its inception, it is experiencing a huge boom. The static HTML pages transformed into dynamic business applications and software. As an outcome, the web designers and developers became the backbone of organizations of all sizes.
A well-designed and developed website delivers an impact on your audience. In most cases, businesses think that a good website is about security and speed, but it depends on other factors, such as simplicity of navigation & access.
While designing a website, many clients are very clear about the requirements and explain what they need and how things should work. But this isn't the same for all. Some clients are not clear what their actual requirements are. All they carry is a vague idea about their business. In such a case, website development services face various issues. The website designing and developing process is tricky and time-consuming if the client is not aware of its requirements. Despite multiple practices & platforms, web developers tend to get themselves stuck in difficult times.
Here are some common challenges that are faced by web designers while designing a website:
Challenge 1: Increasing Expenses While Development
Clients are never sure about what their requirements are. They tend to change their expectations throughout the process. It can lead to disastrous situations, wasting time, and hard work of both the parties. For a web development company, when the work scope changes and you ask for more money, the client may not agree to it, leading the project to null. Such situations affect the reputation in the industry. 
Solution: 
Always communicate with your clients and establish the priorities of the project. Understanding what the project delivers makes development easy. Always follow up on the lead of experienced web and software developers and affirm the price at least 12-15% lower than the highest price your client is willing to pay. It will help you get your basic pay along with the expenses of additional details. 
Challenge 2: Lack Of Web Design And Content
Most of the clients do not believe that web development services and design go hand in hand. If the client's designer is slow, the team might spend too much time and effort on one project. On the other hand, the designer may have great ideas to incorporate, increasing the developer's work. Other than it, the site's content plays a crucial role as a lack of content delays the site's launch. 
Solution: 
At the early stage, make sure that the client and designer are communicating. Understanding the idea, design, and outcome is necessary and will spare you from a lot of hassle. Keep the client in-loop to show the working prototype, ensuring that his requirements are involved in the process. It helps you get positive feedback resulting in good terms for your organization. 
Challenge 3: Unclear Requirements
In the industry, you have clients of every kind. Most of them are aware of the importance of being specific and detailed about the project. On the other hand, many don't know what and how they should be. Inflexibility in the project can lead to achieving a more suitable solution. While creating the website, you may decide that a different platform or approach may be better. The need for change can be quite late & exchanging terms with your client can put you at risk of cancelation of the project.
Solution:
The only solution is to scrap the requirements. Consider all the variables coming to you. Invest an ample amount of time identifying possible pitfalls and covering them to manage time and out your efforts in the right direction. Focus on streamlining the project requirements and budget.
Challenge 4: Low-Security Measures
Most clients consider their website unattractive to hackers and think it will provide no use to hackers. They do not focus on the security of their business websites. However, sites with even no asset value, any personal information can be targeted to deliver malware to visitors. As a result, it can affect user experience and end up transforming your site into worthless. 
Solution: 
You are a developer & your prime goal is to make the client understand the importance of securing the website. You can include case studies, facts, statistics to make your point clear. The more information you can deliver, the more likely your client will accept the proposal of securing the product. 
Challenge 5: No Rigid Launching Date For The Project
Challenges all across can delay the launch of the project. For instance, clients may always have a list of corrections for applying instantly. Under such pressured timelines, the developers may forgo some practices such as testing. As an outcome, the launch can experience more delays if the site crashes or users find bugs. 
Solution: 
The best solution is to create a basic version of the site to launch. The idea of starting mediocre work can endure losses but is better than having an unfinished product at all. The web development company in Canada focuses on creating a timeline for its deliverables. 
Website design and development can experience a lot of time if you don't put your efforts in the right direction. Here are a few of the challenges the developers face. Consider all the above-mentioned solutions at the earliest to get themselves started at difficult times at the same cost, and efforts. The web development journey does not end after launching the site, but it is a continuous process to maintain and upgrade it over time.
Are you looking for the best website development services to stay on top of the competition? Get in touch with Propel Guru, a leading digital marketing agency and website development company, now!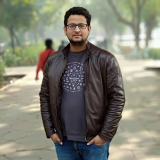 Experienced executive with an emphasis on efficiency, process, follow-through, collaboration, and delivering results. Proven ability to successfully manage individuals, groups, and businesses to reach goals. Highly organized with excellent written and verbal communication skills and adaptable to change. Adept at streamlining processes and procedures and able to wear many hats and juggle multiple priorities.