The previous year was filled with unique and different experiences in all realms. Enclosed spaces were unpopulated; concerts, conferences, and other social events saw fewer attendees. With rapid digital transformations, educational institutions and top digital marketing service providers embarked on the bandwagon of hosting online classes or virtual meetings. Not just this, many event organizers turned conventional events into virtual ones, which brought some sense of normalcy. 
As we enter the middle of 2021, organizing captivating, virtual event experiences will become an essential aspect of employee engagement strategies. But, still, the concern remains the same. How to create a great virtual experience that can fulfill all the requirements of the audience? In this guide, we will dig into all the measures to make a virtual event successful. 
Let's begin. 
What Is A Virtual Event?
As the name suggests, a virtual event is hosted on an online platform. As opposed to physical hosting, virtual events are webinars, webcasts, or online discussions. Although such events are to be hosted on one online channel, now people organize them on different platforms for better reach. Moreover, virtual events are a good alternative for attendees as it saves their time and money. It even minimizes the budget for the organizers as they do not have to make arrangements for their guests. Not just this, a virtual event does come with any restrictions on how many people can attend it. 
Different Types Of Virtual Events
1. Webinars: It is a live online conference or presentation. Webinars are often interactive, with participants getting information, asking questions, and communicating in real-time. A webinar allows a speaker from the facilitating association/organization to share PowerPoint introductions, recordings, website pages, or other mixed media content with crowds that can be found anyplace. Such events generally have audio and visual components. 
2. Virtual Conferences: Virtual conferences are a category of virtual events. Compared to other types, such as webinars or happy hours, virtual conferences are longer and generally have a wider audience. Virtual conferences can last for days or even weeks, depending on how an event planner decides to break the schedule.
3. Internal Hybrid Events: Internal events are programs held to benefit your company's internal stakeholders, including employees, officers, employees, etc. It is nearly impossible to bring all internal stakeholders together in the same room for a meeting.
4. External Hybrid Events: These events are organized for participants outside of the organization. Usually, common interest or industry stakeholders exchange ideas, introduce products, make important announcements, or share information. External events can take the form of user conferences, industry summits, or conferences, among others.
What Are The Elements Of A Virtual Event?
Planning a successful webinar or internet event includes seven key elements. If you've never organized one before, let's take a look at each component to keep it as simple as possible. Or watch our webinar, where we go over each of them.
1. Content And Presenters: User-friendly content that interests your community and engaging speakers are essential.
2. Event Website: On the top half of the page, your website should include all key topics, times, and dates.
3. Promotional Messages: For people to participate, you must adequately promote your summit or webinar. Include an email inviting people to register. Add a reminder, along with the company's newsletters, and promote it on social media.
4. Sponsorship: Sponsors can help offset costs or generate income for your organization.
5. Registration Mechanism: Your marketing automation system or managed webinar provider should be able to handle the attendee registration process. It includes creating a database of attendee names and details and automatically sending them login information and email callback.
6. Webinar platform: You will need a DIY or managed webinar service provider or conferencing technology, depending on the size and interactive requirements of the opportunity.
7. Questions and Answers: Your moderator can accept questions from participants via public or private chat and answer them during your virtual event.
How To Host A Virtual Event And Manage Your Audience?
Social Live Streaming: For connecting with the audience, you can take advantage of live streaming. Almost every social media platform has the feature of live streaming. It is one of the easiest ways to drive your audience. Live streaming allows the viewers to comment in real-time. If your event is an informal one, you can go live with a prominent personality.
Inclusivity is the Key: Make sure that you are making your event diverse in every aspect. For example, if you hire speakers, find speakers of different genders, backgrounds, races, etc. In addition, you can add subtitles to your event or even involve an ASL translator for a streamed live concert. Such additions to a virtual event will provide your guests with a delightful and welcoming experience.
Relevant and Trending: It is not about advertising; it is about how your content is connected to the audience and how it will make a difference for them. Understand your audience and explore what they want. Months before planning the topic of your virtual event, you can send out a survey or start a discussion forum to gather opinions from your audience.
Involve Special Appearances: Whether you are hosting an online event, it must include something that will drive sales and make attendees want to show up. For example, you can consider inviting an expert in the respective field along with an influencer. This will keep the viewers glued to their screens till the end, and they will not miss the fun.
Make it Interactive: A virtual event is more like a television experience because you don't have your audience. It's just a screen in front of you. In this, connecting to the audience is more complicated. When presenting, include some videos and keep looking at the chatbox to track what the audience asks you. At the end of the event, you can start the "ask me anything" session. Also, you can use a relevant hashtag for the same and ask people to join an online discussion.
Ask For Feedback: Consider feedback from the participants as crucial as getting business advice from your seniors. For an event host, what matters the most ‒ customers. Soon after your event ends, you can send out a short survey and ask your guests to provide their feedback. Their fresh ideas will help you make your next webinar even better.
Conclusion
With the urgency of working remotely, Zoom or Skype burnout is real. So, planning an online event can be tricky because you do not want to look like a regular team meeting. On the other hand, hosting an exciting and captivating virtual event can set you apart from what your attendees do daily. seo consulting firms cannot deny that virtual events are the new future, and not accepting this mere fact will undoubtedly be impactful. A fascinating virtual event is a blend of happy hours, real-time chats, brainstorming or fun activities, and much more. Your virtual event must be capable of engaging your audience even when they are at home, and they must not get bored while attending the event.
So, what are you waiting for? Take advantage of this guide and start planning your upcoming virtual event!
Want to help your virtual sales teams adapt faster to challenging times? Get in touch with Propel Guru team of experts and assist your sales team in transition from face-to-face into virtual selling for better coverage and drive more revenue.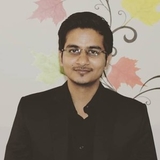 Head of Business Development & Consultant
A successful sales leader, Indrajeet has effortlessly led teams to successful deliveries by redefining business promotion, lead generation, email marketing, and a series of out-of-the-box sales and marketing techniques. Ability to work independently and with cross-functional teams and facilitating truly agile processes while seeking iterative improvement.
Hire Canada's best Lead Generation & Email Marketing Company. Choose certified Sales Specialists from Propel Guru now.