Undoubtedly, creating and developing a sales strategy plan is the most important activity to achieve your desired sales results and grow your brand. Whether you're running a startup or trying to increase your organization's sales effectiveness, you need a reliable source of income to survive that could help you hit the ground running.
With so many ups and downs over the past year, companies face uncertainty about their ability to operate and sell their products/services. That's why they require a new long-term strategy for business success. Effective sales strategy planning and approach are more critical than ever before to create a reliable long-term plan for sustainable growth throughout the company.
Truth be told, you don't have to be a born leader in crafting an overall marketing/sales plan or meeting your sales goals. The best sales manager isn't judged by how many degrees they have or awards received. They are characterized by years of experience, the ability to define sales strategies, develop plans and processes that bring them a step closer to the customer and sales goals.  A great sales leader knows the secret recipe to craft a goal-focused action plan for its success.
As the company is approaching a new, changing world, it's an excellent time to reinvent your sales strategy to generate more qualified leads and close more deals.
In this blog post, I'm going to share the four pillars of an effective sales plan that will help you understand the common business challenges and get the most out of your sales team efforts. Being the Head of Business Development & Consultancy at Propel Guru for years, I firmly believe that your best strategy lies in thoroughly preparing for the most important sales call if you want to prepare yourself and your team for sales success in the short as well as long run. It is imperative that you consider every aspect of the call beforehand.
Before delving into the effective sales plan's four pillars, let me tell you what a sales plan is.
What Is A Sales Strategy?
A sales strategy is defined as a well-documented plan to sell your product or service to qualified buyers in such a manner that differentiates your solution from your competitors. It aims to provide your organization with clear objectives and guidelines. This typically includes essential information such as growth goals, KPIs, buyer identity, sales process, team structure, competition analysis, product positioning, and specific sales methods.
Pillar 1: Understand Your Target Audience And Market Segmentation
In market segmentation, the target market is divided into various smaller and defined categories. It divides customers and target groups into groups with similar demographics, interests, needs, or locations. Market segmentation enables you to understand your customers better, identify your market segment's needs, and determine how best you can serve those needs with your product or service.
Before getting started with your sales plan, you need to consider all addressable market opportunities. For example, which industry do you sell to or want to sell to? You need to focus on these three key points – who your ideal customer is, what they look like, and why they are approaching you for an offer. Once you get to know your target audience, you can understand the buyer's journey and know what to expect from your seller at each stage.
Pillar 2: Establish A Go-To-Market Strategy
Once you have defined the ideal customer profile, market segmentation plan, and target customer buying patterns, you can start with a go-to-market sales strategy that includes making decisions on customer acquisition channels. 
A customer acquisition channel defines where you meet your customers for the first time, whether it is a trade show, on social media, or through an organic search. Customer acquisition channels are the sources that are used for attracting targeted customers. The customer acquisition model will help you increase your investment return by focusing on the right prospects who are more likely to convert for a reasonable cost. 
To make your customer acquisition strategy work, you need to consider the below-mentioned points:
Choose effective customer acquisition channels.

Understand your ideal customer better to create a valuable marketing message.

Collect data and make necessary changes to your strategy on a regular basis.

Track progress to focus on the best-performing acquisition approach.
When considering your go-to-market channel strategy, make sure that your sales plan is the fastest route to sales.
Pillar 3: Successful Sales Leadership Depends On Having The Right Players On Your Team
As a sales manager, you are ultimately responsible for meeting your company's monthly or quarterly sales goals, but you can't achieve it all alone. To build a successful sales team, you need to provide your team with all the necessary resources to achieve their goals – from motivation and professional development to advanced tools. This investment will help your sales team achieve their target and generate more sales.
No matter the size, sales, or industry of your business, you need great salespeople to help your business grow at a faster pace. With better sales reps, you can land better customers. Building your sales team is setting the foundation for the success of your business.
When sales leaders find out what their team members are doing well and where they're struggling & lacking – it's easier to determine who can meet expectations and who can not. By consuming the right amount of time, in the beginning, to decide which type of sales team you will be building, it is easier to ensure you are hiring the right people for the right job. 
Motivating your team at every step and providing the right tools to do their job effectively will increase team morale and lower turnover rates. All of this results in a successful sales team that can contribute to the company's growth.
At Propel Guru, I lead a team of experienced, innovative, and highly motivated members who have rich experience and access to resources to engage customers at various sales funnel stages.
Pillar 4: Importance Of Sales Enablement In Every Sales Plan
Sales enablement is the repetitive process of providing your business's sales team with the resources they need to close more deals. These resources comprise content, tools, knowledge, and information to sell your product or service to customers effectively. The right sales enablement strategy incorporated in your sales plan is the beautiful orchestration point between sales and marketing.
In every business, a sales enablement strategy should include the following goals: 
Shorten the sales cycle

Close larger deals

Establish upsell or cross-sell tactics

Build trust and brand strength in the market

Deliver a personalized customer experience

Break out into new markets

Grow your sales team
A sales enablement strategy is the systematic approach your business takes to provide sales with the resources they need to sell effectively. This strategy is completely tailored to your specific sales team's needs to target the right audience and close more deals. 
A successful sales leadership plan requires establishing your ideal user profile and market segmentation, customer buying patterns, hiring the right people, and ultimately accepting sales opportunities.
You must have a solid plan to transform the organization in countless ways and achieve business success. It is important to take ample time to tackle your biggest challenges so you can craft a strategy that can help you gain more customers, achieve the desired sales results, and ultimately grow your brand.
Propel Guru Sales Team Success Mantra: Our sales team meets monthly and during the meeting, the team review sales, share experiences (both successes and disappointments), discuss individual customer sales plans and realign where necessary, evaluate the pipeline (focusing on those that are targeted for closure in next month) and set out the goal for the next period. In this way, the team continuously learns, motivates, and supports each other.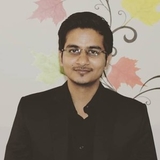 Head of Business Development & Consultant
A successful sales leader, Indrajeet has effortlessly led teams to successful deliveries by redefining business promotion, lead generation, email marketing, and a series of out-of-the-box sales and marketing techniques. Ability to work independently and with cross-functional teams and facilitating truly agile processes while seeking iterative improvement.
Hire Canada's best Lead Generation & Email Marketing Company. Choose certified Sales Specialists from Propel Guru now.