It's no wonder that more than half of website traffic comes from organic search engines like Google and Bing. If you're like most business owners who would like to get your website on the first page of Google, get business listed in Google search results, and get more people on your site, then SEO should be your top priority. SEO is the essential aspect of digital marketing and one of the most cost-effective ways to drive qualified visitors and lead your website.
Believe it or not, search engine optimization (SEO) isn't one single task or strategy that will get your website to the top of the search engine rankings. An effective optimization plan combines various SEO best practices to give a website more credibility in the SERPs.
If you want to make your organization's content rank better, get more organic traffic, and grow your digital authority,  you need to use as many SEO practices as possible.
Here are some effective SEO tips that could significantly boost your website traffic and increase your customer base:
SEO Mistake 1: Adding Text Over Images
Undoubtedly, using images is an excellent way to break down long-term content or draw your audience's attention to your brand. But pictures are worth a few words in SEO  because the images are not readable by search engines, be it a chart, a button, or a simple image. Search engines use only the text on each web page to evaluate your page content's value, not images. Adding too much text to an image creates accessibility problems because screen readers find it difficult to identify the content correctly. If you continue to use text, you will need to include a description and alt tag (less than 100 characters) to describe the image's content.
Best Practice: You should not embed text in your images. For instance, if you want to add a call-to-action to your website, you can create a button with text instead of placing an image over the Contact Us Now button. Use HTML for displaying text on your web page and avoid placing headers or menu item text on images.
SEO Mistake 2: Keyword Stuffing
Keyword stuffing refers to the practice when content creators try to get as many keywords as possible on a single page. This is done to manipulate the website's ranking too much in Google search results. Once, keyword stuffing was a successful SEO practice, but now it creates a terrible website user experience.
Best Practice: Create content for actual human readers, not just to make it easy for search engines. Use natural language to describe a product or service, avoid unnecessary repetition, and also use semantically related keywords in your content to boost your website's ranking in search engines.
SEO Mistake 3: Lack Of Crosslinking Between Content
The advantage of well-optimized content is that good writing build trust with your audience, and then they're more likely to visit more pages on your website immediately after their first visit. You need to plan & craft a thought-out customer journey to make your visitors stay longer on your website. Guiding your visitors from where they've landed to what they go to read is the primary step to keep your audience engaged on the website and improve your conversions.
Many content providers make the mistake of not including links to more content. If visitors don't have a clear pathway to your site, they'll likely leave. Google's crawling is limited by bandwidth, time, and  Googlebot availability, so Google only crawls a small number of large company pages. Your bots are more likely to find your most essential pages when linked.
Always link your pages to other pages, and those links should be visible, especially for the most critical pages on the website.

Make use of tools you need, like a left navigation bar with a list of related articles or organized sections at the bottom of each page.

Add links to related and relevant content that you want your readers to click on next.
SEO Mistake 4: Ignoring Search Engine Marketing (SEM) Data
Many companies have one team working on SEM and another department working on SEO, and communication between them is weak. This is the common challenge faced by businesses when it comes to SEO optimization. Paid and organic SEO content creators don't utilize all marketing channels when creating fiscal year plans and allocating budgets and resources, and this is also a big drawback. If your SEM and SEO teams don't work together, they're missing the opportunity to make the most of an effective marketing campaign.
Best Practice: Create quarterly reviews between paid and organic teams to review important activities and organize actions together. When you work together, your prospects and returning customers benefit from coordinated activity and content. Use web traffic data in Google Search Console and AdWords before deciding on your company's overall SEO strategy.
SEO Mistake 5: Trying To Optimize Every Page At The Same Time
Google doesn't crawl and index every page on your site. You're less likely to include many pages from your website on the first page of results. You need to determine which pages of your site contain the top keywords.
Best practice: Keep updating the content on your most important page(s) like the homepage, about us page, or contact us page and ensure the content is updated with relevant information and linked to other pages. 
SEO Mistake 6: Targeting The Broadest Keyword
Try to attract the users with positive intentions. The broader your keywords are, the harder it will be to compete and the harder it will be for your website to rank well. For example, it may not appear on the first page of search results when someone searches for "digital marketing." But if you're focused, you can likely rank higher for digital marketing services in Canada.
Best Practice: Be clear about your product or service, and focus on ranking for search terms with a lower search volume. 
Search Engine Optimization or SEO is growing at a faster pace, and it's of the utmost importance to give your business the visibility they need to attract customers during this digital era. The SEO best practices mentioned above are a great starting point for achieving higher search rankings, helping more people find your brand through search, and growing your digital authority. On top of all this, start spending time on solid content creation fundamentals and stay on top of technology trends like backlinks, site speed, and schema. If you're refining your current strategy, now is the best time to assess your goals, evaluate your current practices, and implement an effective SEO plan.
Are you looking for a result-driven and trustworthy Search Engine Optimization Company that can help you rank higher in search engine results? Contact Propel Guru, a leading SEO company that delivers top-rated services to help you achieve your digital marketing goals and get high brand visibility and ROI.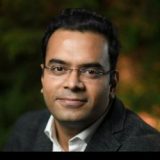 15+ years leading business operations and client management in the segments of digital marketing and CRM. Driven by test-driven development paradigms, and exceedingly collaborative across all disciplines (from stakeholders to product to design to development to users – and back again).
Hire the best Digital Marketing Company from Canada. Choose certified Digital Marketing Specialists from Propel Guru now.